The world's most advanced tender platform now handles bid submissions 
'Locked box' submission tool enhances data room functionality for first secure end-to-end tender platform
By ansaradaThu Oct 10 2019Innovation, Tenders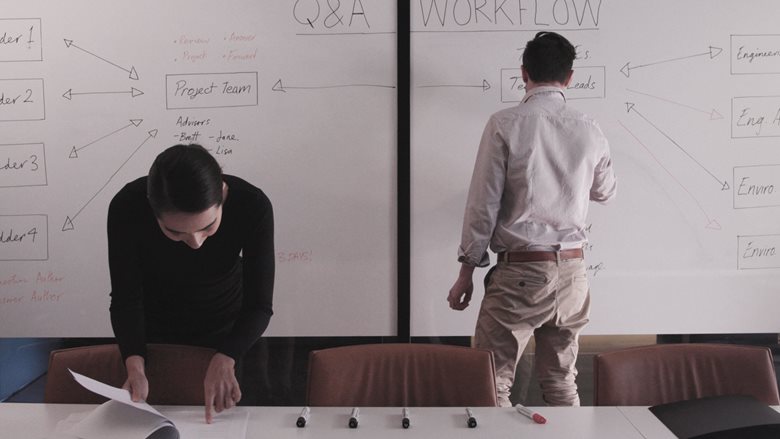 Ansarada launches the first integrated bidder submission tool for tenders

A single platform for sharing RFP documents, receiving bids and sharing files with evaluation teams saves significant time and resources

Intuitive new tool reduces risk and increase efficiency in bid management while ensuring fairness and accountability for all parties 

SYDNEY - AUSTRALIA
, September 13. Ansarada launched its highly secure submission tool for tenders this week, enabling safe and efficient bid management directly within its tender platform. This innovation makes Ansarada's solution the first of its kind to manage complex tendering and RFP processes - from start to finish - in a single, secure platform.
"I see the new submission tool as being an evolution of the current tender platform, in that it's becoming closer to being able to conduct our full procurement process within a single cloud-based environment," said Phil McLuckie, Senior Consultant in Commercial End Delivery, RPS Group Advisory Division.
Previously, tendering teams have turned to basic eProcurement portals to manage individual bids for these sensitive, high-value projects.
Ansarada's latest feature keeps submissions private and secure, enabling bidders to submit their own submissions directly into their own designated, secure area of the platform. Admins set a close date and time, and the tool acts as a 'locked box' while submissions are being entered.
Once the submissions window is closed, bidders and administrators both get a submission receival, confirming that all documents have been received prior to the deadline. The same 'locked box' area can then be used by the evaluation teams, facilitating secure access to bidders' submissions during the evaluation phase.
"We're able to - from the start of the out-to-market phase - release documentation and communicate clarifications with tenderers or proponents, right through to receiving their proposals or tender responses, through our clarifications and then, eventually, execute the contract, with all documentation and communications passing through a single environment," said McLuckie.
Key features & benefits:
Increase efficiency: Bidders are able to bulk upload their entire submission with drag and drop functionality. The project team can use a single platform for sharing RFP documents, receiving bids and sharing these files with the evaluation teams, which saves significant time and effort setting up and/or managing other submission rooms or processes.
Reduce risk: All bidder submission files instantly have full Ansarada security features applied to them when uploaded, which greatly reduces the risk of a data breach. A full audit trail can be generated for any activity regarding bid submission files (if required for legal purposes).
Meet locked box requirements: During the submission window, only bidders will have access to their submission files, with the project team only getting visibility on progress being made.
Ease of use: Bidders benefit from an intuitive and simple experience. A 'submission tab' allows a simple uploading process of their full submission, including all files and folders. From a project team point of view, the system uses all the same user management and security settings as the rest of the platform.