Tips From The Experts On Preparing Your Business For Sale - Part 2: The Macro View
We spoke with lawyer and corporate advisor Clark Butler, corporate advisor to mid-market businesses Tim Miles, and Bob Mohan, a CFO with extensive experience in M&A, at global technology firms and start-ups.
By ansaradaSun May 29 2016Mergers and acquisitions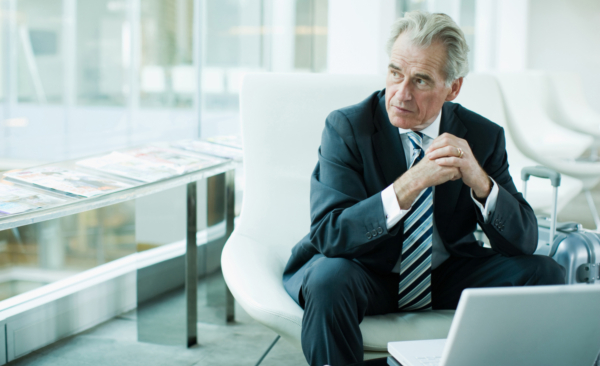 With more than 20 years' experience each, these experts provided us with their practical advice that centred around two aspects of business exits: housekeeping and forward planning.
In Part 1 we examined the micro view, and in this post we examine the bigger picture.
Get auditors in
Finances are key in preparing for any sale, says Tim Miles. "People are buying a business that is providing a financial return or providing a strategic benefit, but any strategic benefit is still measured off the financial return it will provide," Miles adds. "So, the finances become the key thing." Miles adds that many businesses that turn over $20 million or more annually and should be audited, aren't. He "strongly encourages" business owners to spend the extra money each year on auditing their accounts so as to be able to present a more robust set of accounts to potential acquirers.
Start forecasting (if you haven't already)
Most private businesses, particularly the small-to-medium sized ones, don't ever do forecasts but getting into the habit of forecasting is a good idea prior to any sale, the experts agree. Forecasting, based on several years of robust accounts, is a great way to get to know your own business. Acquirers are also interested to see how good you are at forecasting for your own business. "Financial buyers really hate hockey stick projections," says Clark Butler. "If you can demonstrate a really strong forecast, then you can justify the strategic premium that you want the buyer to pay for the business," he adds. "You want to convince them that your growth trajectory is really reliable, so that they should be giving you value for what the next year holds as well."
Plan a life beyond the business
All three experts agreed that planning for the weeks, months and years beyond the sale of the business is absolutely crucial. Often this is dealt with as an afterthought. "Are you ready to give up the autonomy if you're continuing on with the company?" says Bob Mohan, referring to new ownership. And if you're not staying on to steer the business under new owners, what are your plans?
Consider the emotional aspect
"Think about life without this company that was your life for so long," says Mohan who urges company owners to consider the emotional side of parting with their business. Ask yourself, "is the decision one that really will make you happy, because if the company's a big part of who you are - whether you're running the company or just a part of the story or having someone else to answer to - it can be a very big decision, so think through the emotional side of it as well." Mohan adds that this applies to CFO's also, saying that it is part of their job to mentally prepare the owners for life after the transaction, considering what role they will play and what alternative plans they may have. CFO's sit in a unique position to advise company founders and owners to think about the impact the sale of the company will have on them, according to Mohan.
Tim Miles has led more than 70 public and private transactions, including divestments and M&A, in his role as the founder of Miles Advisory Partners in Sydney over the past 14 years. Prior to setting up his own boutique advisory firm, Miles held a variety of executive positions specialising in M&A and capital raisings across a broad range of industries. Bob Mohan is a corporate finance leader and CFO at Canva, a Sydney-based tech start-up online graphic design platform that counts former Apple Executive Guy Kawasaki as its chief evangelist and Hollywood actors Woody Harrelson and Owen Wilson as investors. Prior to Canva, Mohan spent 11 years at Google where he led the finance efforts for 130 acquisitions and strategic investments. Clark Butler is a Sydney-based lawyer, corporate advisor and investor with more than 20 years' experience in corporate advisory, particularly with tech companies. Formerly a partner at a law firm, he is currently the interim CEO of Dun & Bradstreet, Australia and New Zealand, having taken on the role when the private equity firm in which he is a senior partner bought the company in June 2015.