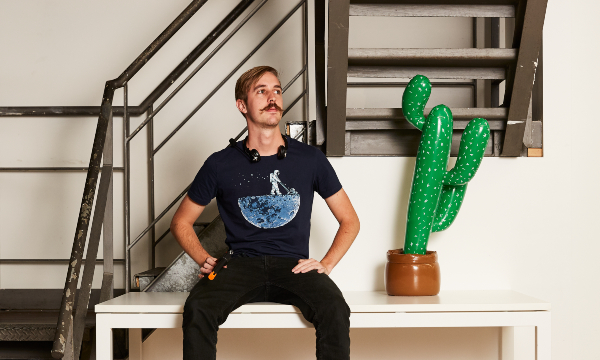 Jesse from our Customer Success team shares his top Q&A features to mitigate risk and keep your deal running as securely and efficiently as possible.
1. Maintain anonymity with subject security
Once you set up your Q&A roles correctly – according to user type and Q&A role –subject security is amazing; Q&A basically runs itself. Bidders can ask any question; then subject security rules ensure they can only be forwarded to people who have the authority to answer them.
From there, the whole Q&A process will run on track; this eliminates the risk of accidentally forwarding the question or disclosing the answers to the wrong people. It's almost impossible once you set it up. That eliminates risk and protects your reputation as well as that of your company.
2. Q&A runs securely by itself
User types and Q&A roles also play a role in how they work, so if you need someone to answer your questions, but they shouldn't know who asked those questions, you can make them a limited viewer. Names are removed, so they can still administrate Q&A but not see who is asking the questions. It's an incredibly helpful feature.
3. Set question submission limits
You can choose how many high-priority questions people can ask per day/per week/per month, or over the lifetime of the deal, and that can give you unmatched flexibility in how often people can ask questions.
For instance, you could say bidders can ask as many low to medium-priority questions as they like, but only one high-priority question a day – high-priority being the ones you promise to respond to within a day, for example. As soon as they ask their one high-priority question, it disappears, and they can't ask another until the following day. This stops one bidder taking up more time than anyone else and maintains fairness within the transaction.
Submission limits can get highly in-depth; there's even a 'not-on-weekends' checkbox (because nobody wants to do Q&A on the weekends) that makes the 'ask a question' button disappear from end-of-day Friday to Sunday.
4. Export to Excel for clear visibility
Q&A export to Excel report is a great function. Ansarada will automatically set up all the questions as rows, and all of the columns as important information about the questions. You'll have the date a question was asked, who it's sitting with, what the subject is, what the question is, what the answer is, and so forth. It's really good for Excel filtering so you can get granular views on Q&A activity, but it's also really good for printing.
There's an analysing mode and a printing mode. The printing mode fits the data perfectly to a US letter / A4 piece of paper and colour codes it, which makes it ideal for sharing information and taking to meetings etc. It's a really great, often underrated feature.

Try it out for yourself
To learn more about Ansarada's due diligence Q&A functionality, including two-way Q&A and integrating Q&A directly with your email inbox, get in touch for a demo.
Book a demo today