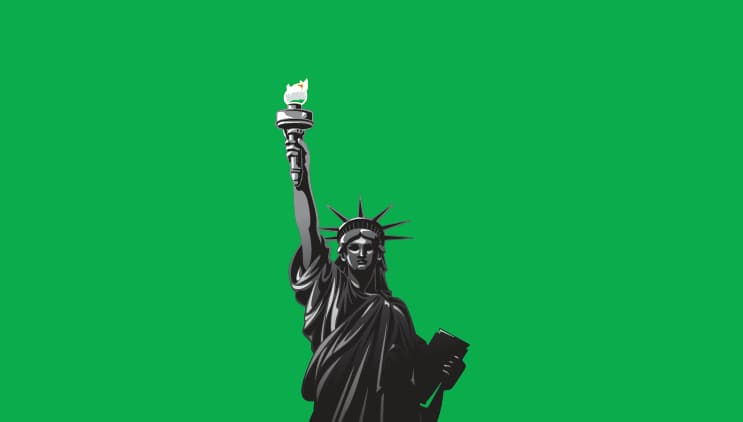 The US has dominated the headlines in the last few months; for the severe impact of the COVID-19 pandemic, record-high unemployment rates, a government in crisis, and now, for escalating social unrest and widespread protests against systemic racism.
The US saw a 14.7 percent decline in M&A transactions announced in the first quarter of the year (compared to Q1 2019) and a 53.7 percent drop in total value. 'Aside from the logistical concerns, the three main M&A drivers—valuations, financing, and CEO confidence—all [have] suffered significant setbacks in 2020', said the
S&P Global report
.
While the impact has certainly been far-reaching, there are still positive signs of change and opportunity amid this economic and political upheaval that offer some hope.
The US stock market is already showing signs of a post-COVID bounce back, with the Dow Jones Industrial Average now up almost 46% since March 23, and unemployment rates are reported to have declined in May (according to
Pitchbook
). Other signs of the economy steadily restarting include a number of high-value M&A deals, IPOs and raises that are progressing, despite the climate.
Analysts at Morgan Stanley believe a V-shaped recovery is possible, which would mean a
'sharper but shorter' recession
. Driving activity in the US has rebounded in the last three weeks; credit card transaction data shows that sales are already growing at 5% (compared to declining 30% just a few weeks ago).
Brian Salsberg, Global Buy and Integrate Leader at EY, expects a
pickup in deal activity
, though when exactly remains unclear. He believes we'll see a resurgence in legacy deals that have been delayed by the pandemic, as well as opportunistic deals taking advantage of price drops, which will include the urgent acquisitions of those in need of a buyout.
Signs of life
Last Thursday, the US Department of Justice
approved the merger
between two power-house brokers Charles Schwab and TD Ameritrade. The pending $26billion dollar deal is set to close in the second half of 2020 and will bring together more than $5 trillion in client assets.
An agreement in the works between luxury giant LVMH and Tiffany & Co. (announced in November 2019) was being debated, but LVMH has confirmed it
will not renegotiate the deal
with Tiffany for now. While the deal was put on ice during the pandemic, LVMH are now standing by the $16.2billion dollar deal.
US PE firm Francisco Partners
raised nearly $10 billion
in capital across three funds to invest in tech companies, among the largest by a US firm in 2020.
Warner Music Group
went public last week
in the largest IPO the US has seen this year, with a stock price of $25 a share. WMG shares rose by 22% in the first day of trading.
Spurring positive change
There is much optimism for legitimate social change off the back of the growing 'Black Lives Matter' movement, with firms pledging to invest more in companies led by underrepresented groups to
combat an age-old institutional bias
in the VC industry.
Sarah Kunst, managing director of venture firm Cleo Capital, said that funding black startups and VCs
should absolutely be a priority
.
"So, you believe that black lives matter and you are not in favour of police executing black citizens in the streets. And obviously capitalism does not solve racism, but it's a lot harder to oppress people when they have their own economic power."
Be deal ready but approach with caution
Investors have acted cautiously and held onto capital during this period of uncertainty, but confidence is building, and opportunities are around the corner. While COVID-19 may have left the US economy (and indeed, the global economy) 'sluggish', M&A will be a crucial catalyst to kickstart it, creating much needed growth.
Lexology
notes that PE firms will very soon (if not already) actively seek to acquire distressed assets or businesses that are being divested or exited post-pandemic. With high levels of dry powder on hand and low trading prices, there will be increasingly favourable buying conditions for transaction activity.
Companies are already planning transformation programs, with 56% of executives globally 'opting to transform through transactions and plan an acquisition in the next 12 months', according to
EY's Capital Confidence Barometer survey
. As we return to some sense of normalcy, executives will prioritize new investments in digital and technology (71%) and reassess how they allocate capital across their portfolios (73%).
Buyers should be actively mapping out their ideal acquisition targets now, and companies should be ready for it. Both the buy-side and sell-side can benefit from more readiness and collaboration at this stage.
Due diligence may take longer than usual
in such a climate, meaning that PE and VC firms should adjust expectations and timelines as they face these unique challenges.
Unique challenges, unique opportunities
To fuel recovery and create long-term value after the pandemic, dealmakers and businesses will need to move quickly.
As deal premiums come down and assets become available, businesses need to be prepared to act, as the window for maximizing value could be short. Evidence from the global financial crisis (GFC) 'shows that companies that made significant acquisitions during an economic downturn outperform those that did not' (
Harvard Business Review
).
"Transformation through transaction is now an established chapter in the CEO playbook,"
writes EY
. "Acquisitions can be a powerful means to reshape portfolios and accelerate growth."
In any crisis, there will be companies that are ready to act on strategic opportunities that arise. Ultimately, these will be the ones that thrive post-COVID.
Get ready to act
Learn how other leading dealmakers are taking advantage of the Ansarada platform to get ready to act, and execute outcomes faster. Advisors can now access our deal readiness platform, including our new Deal Workflow Pathway, completely free.
Find out more