Why we built Pathways: A rundown from our CTO
Ansarada Pathways were built to reduce risk, keep processes secure, coordinate deal preparation efficiently, and give full visibility as to progress.
By AnsaradaFri Nov 01 2019Due diligence and dealmaking, Advisors, Innovation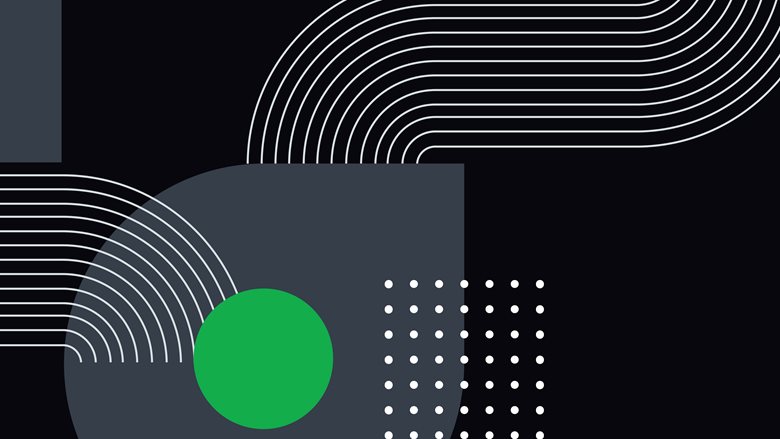 Within the Ansarada platform, companies and their advisors use Pathways, templated guides to reach their next critical outcome, whether it's an M&A transaction, capital raise, audit, or even a more complex process like tendering. Every Pathway starts at step one with filling out a scorecard.
We interviewed Chief Technology Officer, Owen Senior, to discuss the need and the rationale for building Pathways.
1) Too many deals fail because of late or undiscovered risk
It's widely reported that more than 50% of deals fail. This often results when a risk that could have been known in the preparation stage is only discovered by one of the buy-side later on in the deal.
This means the risk is not accounted for, so it will cause either a failure of the deal, or – in a selling/divestment situation – means that the buyer is taking on risk in accepting the price; risk which may not have a solution.
2) Historically, there's been a lack of security at the deal preparation stage
The irony is that people seek incredibly secure virtual data rooms – but then prepare by emailing each other documents and spreadsheets.
While you might (rightly) grill a VDR provider to ensure the highest level of security for your most critical information, this same information is shared back and forth via emails and shared drives while teams decide what information should go into the data room.
This process of sending documentation for feedback runs a real risk; general leakage of information - even a single email to the wrong person - can have a significant impact.
3) Time out to coordinate deal preparation can impact revenue
Getting ready for a major transaction is something that always takes longer than people expect.
On the advisor side; you're asking for a series of documents that satisfy certain criteria, and these need to be sourced by multiple people within an organization, the coordination of which can be incredibly challenging. A spreadsheet tells us all the documents we need to provide; these then need to be tracked, assessed to see if they meet standards, feedback given as to why they don't meet standards – it's a complex process done in a very manual way.
This is a waste of time for advisors who are tasked with the coordination; it's also a huge waste of time for the company's leadership team who is preparing for the deal.
If you can make sure the right documents (and verification process) goes and flows to the right people, you not only save valuable time, but you increase the speed at which you're able to be ready for the deal.
Getting to start the deal sooner is a crucial advantage. It's noteworthy that companies often experience or report a drop in leadership focus on their core business while they're preparing for a deal, because it is such a heavy undertaking – often to the degree that this impacts their bottom line. It's not unusual for companies to see lower profitability and revenue while preparing for a transaction, due to this hefty overhead.
4. There's a lack of corporate visibility of progress
In the absence of a framework to understand where you stand, you're left relying on reports based on where people feel you're up to; it can be confusing to determine between what documents have been supplied and which actually meet the standard needed.
Despite the drastic advances in technologies, preparing for a deal within a virtual data room is still comparable to the historical approach of preparation with a physical room full of papers when it comes to CEOs and advisors knowing where they are within the process.
5. Advisor-client relationships are put under strain
Advisors are in the challenging position of having to build rapport with their client while simultaneously outlining the areas in which the customer's documentation or processes are lacking if they want to execute an event of a certain scale. As advisors tread that tightrope between encouraging a client while also calling out every risk and missing piece of documentation, this relationship can be hard to maintain.
One analogy that says it best is that of a modern car. Let's say your car beeps if you exceed the speed limit. It's a very different experience for the driver if the system is telling you - and not an overly enthusiastic passenger.
Advisors can point to the scorecard in a way that's analogous to the engine light, in that the system is indicating there are areas to improve and clearly outlines what improvement is needed. It gives absolute clarity on what is lacking and why, but allows that to come across as the system diagnosis without that affecting the relationship.
Overall, Pathways can:
Allow companies to prepare in a way that reduces the risk of deal failure or low value
Allow companies to prepare in a way that reduces risk of security incidents in preparation stage
Increase efficiency of company and advisor efforts, reducing frustration and risk of company losing core business during preparation
Deliver visibility for corporations over entire process
Assist advisors in making the calling out of gaps less personal and aid them in relationship building.
Get a sneak peek
Want to see what information is structured within each Pathway? Check out the Pathways Marketplace for a preview.
Enter the Marketplace