Work smarter in 2018: How advisors can kill low value work
Transactional tasks can swallow up to 50% of advisors' time during deals. Find out how to reduce inefficiencies & redirect resources to the big picture.
By ansaradaFri Jan 05 2018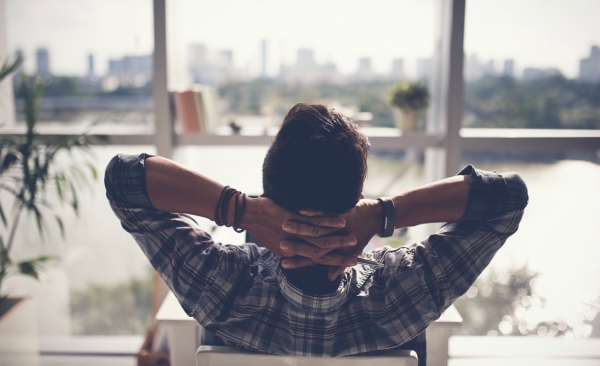 The amount of work advisors and their teams put into material events is consistently underestimated.
Even the smallest, most basic events, like an annual audit or insurance renewal, can account for hundreds of hours of manual work. That's without even considering M&A and other more complex, one-off deals.
With the processes repeated every single time these events take place, the hours lost add up substantially. In fact, up to 50% of the average advisor's time is spent on transactional tasks, rather than on the bigger picture. And that certainly doesn't leave much time for prospecting or growing your opportunity pipeline.
So how can advisors reduce inefficiencies and save the bulk of their working hours to accelerate business development and growth, rather than getting stuck in a repetitive loop?
1. By automating manual work
With the right tools, material information can be managed via machine learning and AI technology, without requiring lengthy calculations, analysis or curation by individuals. This is quickly becoming the norm in the finance sector, with the advantage undoubtedly given to those using these technologies.
Automation software not only speeds up processes exponentially (see what JPMorgan was able to do for their efficiency), it also makes them run more smoothly by eliminating risk caused by human error. (Not to mention reducing late nights and other causes of stress for advisors and their teams.)
2. By eliminating duplication
Compliance and regulatory requirements necessitate that an organization keeps its information in a particular standard. This set of business-critical information continually gets reused – through audits, through renewals, through regulatory changes – and yet it remains a huge burden to keep it up to date. Consider all the events your clients went through in 2017, regardless of how big or small. How many hours do you think were wasted getting the same set of documents ready over and over again?
With a purpose-built system of record and engagement, all your information can live in a single place, and can be integrated with other systems to pull in the most up-to-date detail automatically. No more behaving like a wasp trying to fly out a closed window.
3. By getting full visibility
By using a platform that outlines all deal activity, progress, and information in a single location, advisors can get visibility like never before, including over tasks that may or may not be completed. A single missing signature could spell deal disaster, but with new technologies, that will no longer be a potential risk.
2018 will mark the end of incomplete assignments sitting in inboxes as individuals are held more accountable. Advisors will stop having to waste time fixing these types of errors, or chasing up incomplete tasks.
4. By prioritizing their workload
One of the major benefits of new AI technologies is the ability to garner insights and benchmark businesses against thousands of past material events. With the ability to realize where risks and opportunities lie – in as little as fifteen minutes – advisors can get an instant awareness of where the business currently stands. Tailored scorecards help advisors and their clients assess and prioritize where they need to focus their attentions – a big win when it comes to costly and time-consuming business development.
5. By doing all of the above and more
There's only one solution that's already helping advisors do all of the above: The Material Information Platform. It's driven by the insights of more than 20,000 material events to optimize and streamline every aspect of the deal process. That's what's going to save you time and cost, help you differentiate your services to clients, and – most importantly – free you up to win new business and increase your bottom line at a pace you never thought possible.
Request a demo of the Material Information Platform here and find out how you can accelerate business in 2018
Get in touch
to find out how Ansarada will safeguard your reputation and add more value to your clients.
Contact us