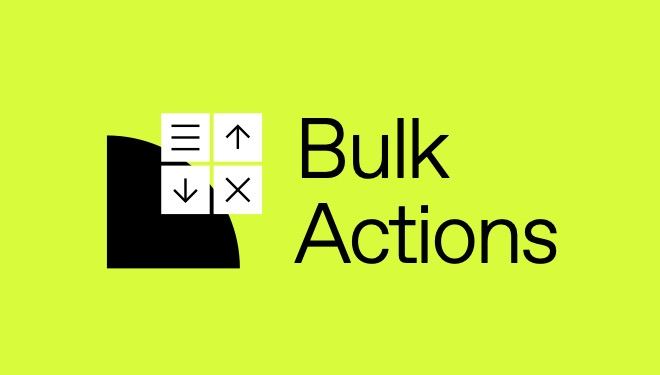 Cut the…
C
umbersome
R
epetitive
A
dmin
P
rocesses
We know that administrative tasks are important to the overall running of your operations, but if there was a way to streamline these processes, giving you back valuable time in your day to focus on more important, revenue driven tasks, wouldn't you take it?
Ansarada's Deal Workflow
is a purpose-built and integrated project management tool that lets you digitize all your work streams and get clarity and control across the full project lifecycle. It just got supercharged to reduce manual work.
With our new bulk actions update, now you can streamline your administrative and repetitive tasks, and let the technology do the hard work for you. Instantly update, assign, move and edit your project tasks and items in bulk, and manage multiple people and projects with efficiency and ease. The undo feature means you can revert back to previous versions instantly, so you don't have to worry about making irreversible changes.
Whether you're managing a completion checklist and condition precedents, or RFI and Deal Trackers, no one wants to be wasting precious time on manual tasks.
Bring order to crap manual work with smart technology that helps you concentrate on the important work.
To learn more about it, read up on our
help page
, or
book a demo
.
Why do the hard work when tech can do it for you?
Cut the C.R.A.P. with Deal Workflow
Start for free today