M&A outlook in 2020 one of uncertainty: Key trends 
Leading dealmakers disagree on M&A outlook in the new year but share the belief it'll be one of uncertainty and volatility.
By AnsaradaTue Dec 03 2019Mergers and acquisitions, Industry news and trends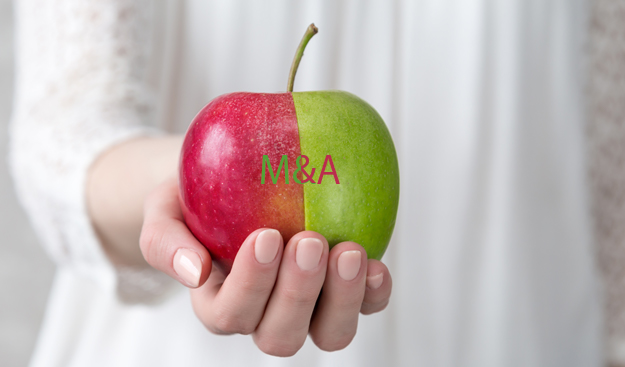 Baker McKenzie's latest report predicts a
25% drop in M&A activity in 2020
amid global economic uncertainty and the risk of a recession, the only exception being North America where deal flow is predicted to remain steady.
M&A value is expected to 'decline globally from $2.8 trillion in 2019 to $2.1 trillion in 2020' with IPO proceeds declining 23% 'from an estimated $152 billion in 2019 to $116 billion'.
Ernst and Young paint a rosier picture, suggesting that deal closure intentions support a
healthy outlook for M&A activity
in 2020. M&A remains the fastest and most effective route for a company to transform its portfolio. While market volatility can lead to cautiousness, it's expected that private equity investors will seize the opportunities it creates, activity which will support higher deal volumes.
National law firm Corrs Chambers Westgarth also suggests that M&A deal volumes will be high, but that deals will be
significantly more complex
and prone to increased competition and interference from regulators. Given rising equity markets, suitors are likely to start negotiations at a higher price point and ultimately pay more for targets.
Key trends to watch in 2020
(1) Ongoing tech disruption
As the pace of technological change continues to increase, it's expected that companies across all industries will focus on a digital transformation strategy as the key to growth and remaining competitive. We'll continue to see tech acquisitions as companies seek out these skills externally rather than develop them in-house.
(2) Portfolio diversification across sectors
The changing technological landscape will see companies reinventing their business models and building out pipelines to acquire new capabilities. Expect more bolt-ons and an increase in cross-sector deals in 2020 as companies expand their options and build resilience in their portfolios.
(3) Increasing cautiousness amid regulatory changes
With data protection issues featuring more and more prominently in dealmaking, a major theme for 2020 will be watching and waiting for
new governmental policies
and regulations that could curtail growth and increase costs for M&A. Increasing regulatory and government scrutiny will demand added security and compliance measures of data room providers.
(4) Increased pace of dealmaking will impact outcomes
Corrs Chambers Westgarth has said
suitors will need to move much faster
than they have in the past to protect their premiums. Readiness will play an increasingly important role in the successful execution of M&A across the board.