HopgoodGanim partners with Ansarada (ASX: AND) to offer SaaS ESG suite
HopgoodGanim Lawyers has partnered with Ansarada to allow streamlined access to its ESG Gap Analysis and Materiality Assessment offerings.
By AnsaradaWed Sep 13 2023Environmental Social and Governance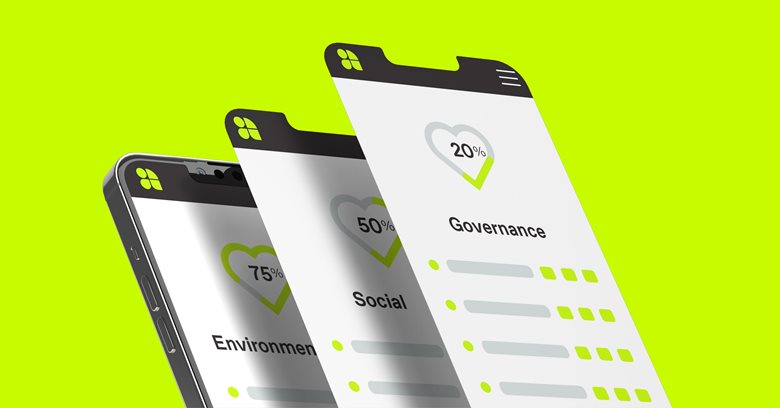 Sydney, September 14, 2023 – Ansarada (ASX: AND), the global leader in secure information governance and deals technology, has today announced a partnership with HopgoodGanim, a leading Australian independent legal and advisory firm, to offer its suite of SaaS ESG tools to relevant SME clients. HopgoodGanim's clients will now have the ability to easily tap into Ansarada's ESG technology in order to better understand and keep up with the rapidly evolving ESG landscape, regulatory requirements, and accurately map out current and future needs.
HopgoodGanim has previously worked with Ansarada via its popular Deals offering. Now, the relationship has evolved to encompass Ansarada's ESG services, as it identified that many clients needed a more cost-effective, efficient and accessible way to access ESG materiality reporting and related implementation. Together, they are seeking to simplify the complexities faced by companies starting their ESG journey, allowing them to confidently establish a meaningful and measurable path forward.
Sam Riley, CEO, Ansarada, said, "The first step in a successful ESG journey is education. Secondly, companies, particularly SMEs, need clear layers of structure and support in order to meet their various ESG obligations, whether that is to the regulators, customers or investors. This partnership with HopgoodGanim is an example of how we can work with firms to provide these services to their customers, acting as an extension of the existing client relationship and providing an accelerated pathway toward meeting their individual ESG objectives."
A key benefactor of this new partnership will be HopgoodGanim's SmartLaw practice. The sole focus of the SmartLaw practice is to manage and deliver technology solutions to the entire law firm and its clients. It was tasked with untangling myriad workflow problems experienced by the legal industry, and onboarding a trusted technology vendor to assist with these processes, whether it be in the form of due diligence, discovery or secure digital document collation.
Commenting on the partnership, HopgoodGanim's SmartLaw Director, Inez Russell said, "HopgoodGanim Lawyers are excited to be able to assist our clients with the critical first steps on their sustainability journey, helping them unlock growth and create long-term value. We believe that this new partnership is a natural progression of our existing relationship, which continues to provide ongoing benefits to our clients, and we look forward to what's next."
Ansarada's Sustainability Management Platform initially starts with a quick self-assessment that creates clarity and alignment on ESG goals, before deep-diving into the most important ESG issues from the view of internal and external stakeholders. The resulting report is an invaluable resource for planning next steps, and is produced in a board-friendly, shareable format. Clients are then able to start mapping out an actionable Strategic Impact Plan, from the identified issues.
Ansarada's ESG solution sits alongside its Deals, Procure, Board and GRC SaaS offerings, which help companies and boards realise value through best practice deal execution and operations.

Start your ESG journey
Take the first steps to becoming a sustainability leader and build the foundations for good growth – without the complexity.
Learn more