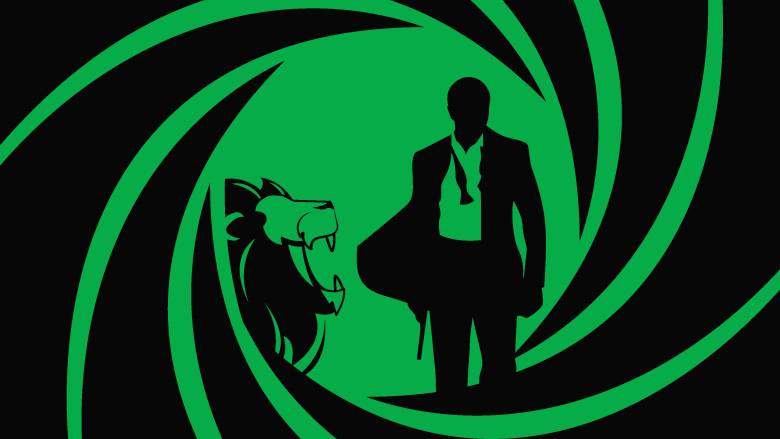 Amazon has got a fever and the only prescription is more content.

Back in May, $AMZN inked a deal to buy MGM Studios, which owns franchises like James Bond and The Real Housewives. You know, the real cultural pillars of society.

And apparently, Jeff Bezos and the Amazon Prime TV team had been looking at reviews for 'Crisis in Six Scenes' (spoiler: it's been called the worst show ever produced by Amazon Prime, despite Woody Allen producing the miniseries), because the bookseller backed up the Brinks truck, paying $8.45B. That marks Amazon's second-biggest acquisition, behind only Whole Foods, which it laid out $13.7B for.

It shouldn't come as much of a shock that Amazon made the move. After all, content is part of Jeff Bezos' plan for world domination. It spent $11B on content in 2020 alone, nearly $3B more than the year of our lord 2019.
So why'd Amazon make the deal?
Well, to state the obvious, MGM was willing to dance. In December 2020 rumors started swirling that MGM was on the lookout for a payday. The company, which is privately held, is largely owned by the hedge fund Anchorage Capital. Anchorage's CEO is the chairman of MGM's board.

And, you see, hedge funds are in the business of making money. Which is exactly what they'll do if and when the deal goes through (more on that later). Anchorage bought its stake as part of MGM's bankruptcy restructuring for just $500M. It stands to sell that same 30% of MGM to Amazon for $2.5B. For those of you keeping score at home, that's a 400% return on its 2010 bet.

But it wasn't just MGM's willingness to come to the table that tickled Amazon's fancy. Because, let's be honest, Quibi probably would have offered up its entire catalog for a whole lot less.

Despite its blow up in 2010, which was decades in the making thanks to mismanagement and being levered to the gills, MGM carries a strong brand presence in the media and entertainment space.

But it wasn't the roaring lion logo that got Bezos more hot and bothered than Lauren Sanchez can… it was the media library *drools*. You see, MGM's portfolio of movies and films is the thing of streamers' wet dreams, consisting of more than 4k titles and 25k hours of media.

One analyst put it simply: "This jump-starts them [Amazon] by 50 years."

What might be more impressive than the sheer volume is the quality of titles, ranging from the James Bond franchise to TV shows like 'Survivor' and 'The Handmaid's Tale.'
It shouldn't come as a surprise that Amazon is going for the home run...
And not just because the company is sitting on piles of cash thanks to (mostly) Amazon Web Services. The only thing hotter than 'Squid Game' right now in the media space is consolidation…

Case in point: Disney gobbling up every media and entertainment brand with an IMDB page and a pulse over the past five years. Marvel, Lucasfilm, and 21st Century Fox come to mind.

And more recently, the Warner Bros.-Discovery tie-up.

Of course, all of this comes down to one thing…

Streaming.

The streaming wars have gone nuclear and Amazon wants a piece of the market that's expected to reach $230B by 2028. This move indicates that it's going all-in on streaming and coming for the two superpowers (sup, Disney and Netflix).

"For high-growth tech companies developing at scale, a platform like Ansarada is incredibly beneficial. By automating manual tasks and standardizing the processes around information governance, these companies can safely speed up these transactions and close more high-value deals," said Ansarada CEO Sam Riley.
But it's not a done deal…
The deal has caught the attention of the regulators.

And things aren't looking good for Amazon. The FTC took jurisdiction over the review of the deal (the Justice Department and FTC split these types of investigations). Why'd the FTC get involved, you ask? Well, because it already has an investigation open into Amazon's anticompetitive practices.

It probably also doesn't bode well that the same agency tried to block the AT&T-Time Warner tie up. Granted, that was much larger in scale and occurred under the previous regime in DC.

Oh, and as if Amazon wasn't already facing an uphill battle, unlike the Justice Department, the FTC has its own administrative court (some might say "kangaroo court") that has proven to be very pro-FTC should the commission members seek to block the deal.

It's still unclear if and when the FTC will take up the case. The one thing we do know: if it does, it will likely drag on to the new year, putting Jeff Bezos' and Andy Jassy's content plans on ice…
We're big fans of Investment Bankers
Our mission is to make your life easier by building technology to reduce risk, boost efficiency and improve decision making so you can rest easy.

Since 2005, modern dealmakers have trusted Ansarada's Virtual Data Room on over 24,000 transactions and $1 trillion worth of deals, including M&A, divestments, capital raising, IPOs, and restructures.
With Ansarada's new online quoting process, it takes 3 clicks and approximately 15 seconds to magically open your data room.