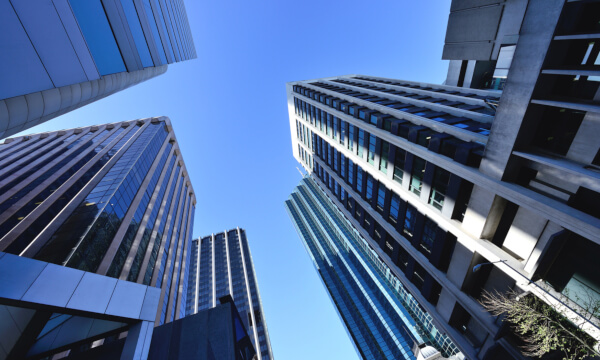 Offshore interest in the Australian Finance sector is heating up, with the US and Singapore being the key players. US interest in Australian Finance saw a whopping 3500% increase over the last quarter of 2018, compared to a 50% interest in the prior quarter.
Our Indicators show that the US now accounts for 38% of the total offshore interest in the sector. Singapore also saw an impressive 267% growth in interest. The increased interest is significant, as it comes during a turbulent industry Royal Commission – so what's attracting their interest? Fintech.
According to KPMG's Pulse of Fintech report, 2018 was Australia's second-highest year for fintech transactions, recording a mammoth $US 600m across 28 deals. Australia-based Data Republic was one of them, announcing a $22m Series B raise in December, led by Singapore's Innov8.

Big moves by fintech startups
FY19Q2 saw one of Australia's most lucrative exits by a fintech startup, with Avoka Technologies selling for $339million.
The same quarter saw fintech startup, InstaReM – a company facilitating cross-border payments – raising nearly $28m in the first half of its Series C. The company launched in Australia in 2015 before expanding its geographical footprint to Singapore and Hong Kong, and is well on its way to IPO.
Co-founder, Prajit Nanu said, "there has been a change in the Australian mindset, with a lot of digital banks coming into place, and value created in new products."

Paving the way for next generation fintech
Ancillary fintech branches like regtech (regulatory technology) and suptech (supervisory technology) are likely to follow this trend. KPMG Australia head of banking and global co-lead for fintech, Ian Pollari predicts that the conclusion of the Royal Commission is going to lead to increased investment and activity in areas. "In particular this will be in areas such as conduct risk, regulatory compliance, income and expense verification," said Pollari.
Governance expert Samantha Carroll believes businesses need to start investing more into their compliance systems. "Compliance has evolved considerably over the last decade and requires deeper experts, innovative solutions and technology in order to be effective," she said.

A clear path to your next audit
The technology is already available. Ansarada's audit pathway is a templated audit checklist that highlights risks and opportunities early on for a clear risk assessment process. It uses advanced AI technology to ensure the highest standard of compliance with a digitized audit trail. The entire audit process is optimised for efficiency and security, and kept 'always-on', so there will never be a reason to dig up those financial statements from 2012 ever again.

Leading market indicators
The statistics in this article were brought to you from our latest Indicators report. We use the knowledge of tens of thousands of anonymized data points from ongoing and active deals to show you what's coming next, and the industry trends worth watching.