What does best-practice board governance look like in 2021?
The answer to agile and proactive working is greater governance.
By AnsaradaWed Jul 07 2021Innovation, CEO-CFO, Audits and compliance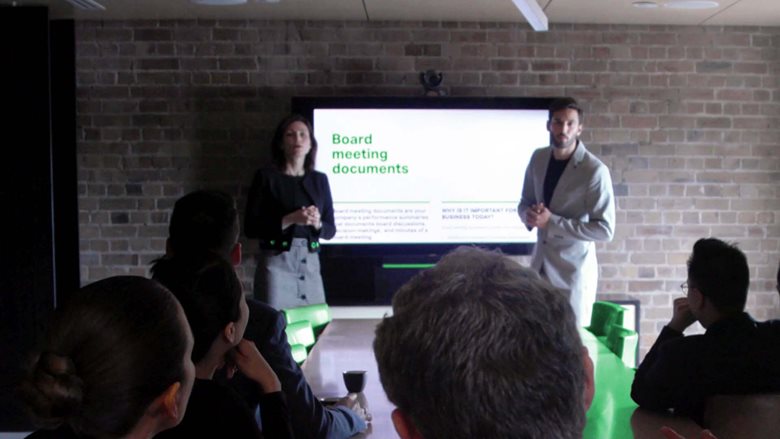 Best-practice board governance is no longer a one-size-fits-all approach.
"For me, best practice is defined by the dynamics of the organization through strong interaction and a clear set of performance KPIs, as well as a clear delineation of authority and roles between the board and management," says Chris Bullock, Senior Risk & Compliance Specialist at Ansarada.
When it comes to staying ahead of emerging trends, they need to continually be taught to a board willing to listen. "I keep coming back to diversity as a key driver of new ideas and principles that put an organisation ahead of the curve," says Bullock. "Diversity is key; once you have that, along with the other fresh ideas that come with it, things like ESG management, a strong risk & compliance framework, and a powerful strategy all tend to come into play more naturally."
"Governance is no longer just a box-ticking exercise. It involves outlined roles & responsibilities of the board and management, purpose and strategy, culture, strong risk controls, accountability, diversity of opinion, thought and experience, director diversity, regular performance assessments, open communications with stakeholders - all of it. Board directors should also take responsibility and oversight on a solid team of governance advisors that are able to be proactive on an organisation's governance needs, rather than reactive," says Marika White, Executive Director of Emerson Cosec.
"Governance has always gotten a bad rap and it's not 'sexy'. The less informed look at it and consider it a blocker; however, any experienced director will agree that best-practice board governance is actually an enabler for a Board to get the outcomes they desire at the quality, speed and structure they need. The necessary technology systems and processes in place will make governance less cumbersome, including the distribution of materials and all reference materials in one repository."
The benefits of greater governance for boards
Greater governance empowers companies with clarity, control and certainty to guide process, decision making and controls. Companies with superior board and governance operations are more agile and confident in their financial performance, obligations, forecasting and reporting, relative to their peers.
"A board that has good governance practices generally has increased business performance, better risk management procedures and mitigants (and less need to use them), longevity and buy-in from staff and management," says White. "It also maintains their good reputation which, in turn, increases shareholder value and interest."
"When you have stronger governance, you're far more likely to be sailing in the right direction objective wise, and with a clearer and forward thinking strategy – that's no secret. When an investor can lower their guard accordingly and reduce their external monitoring costs, the cost of capital naturally decreases. Whilst this may seem a bit obvious, there are so many business examples of boards forgetting the basics here," says Bullock.
"Hubris is enemy number one. History is littered with companies that ultimately failed despite their brand goodwill, and despite being top of the food chain a decade or so earlier. A tired and stale board filled with stuffy old ideas is a key driver of this failure – essentially the gears that drive the business at the top become rusty and then you have garbage in, garbage out. The board remembers to interrogate management on their numbers, but then neglects idea generation and product pipelines. New, and youthful ideas are shot down by those at the top who 'know better'. Products lose their shine and relevance as more nimble competitors fly on by. Ultimately, key investors lose their confidence in the business".
Innovation and the optimization of technology is a core path to realizing potential for the board and for all levels of an organization. It's the key to unlocking value, proactively addressing risks and facing the future with confidence.

Modern boards require modern solutions
Ansarada OS is a complete operating system for governing critical information, so that boards and company leaders can reduce risk, boost efficiencies and drive decision making at every stage of a company's lifecycle. The portfolio of SaaS solutions now includes Board, Deals, Compliance and Tenders, bringing together the highly secure board portal, governance and compliance pathways, AI-powered Virtual Data Rooms and the project management workflow tool into a single powerful platform.
Learn more about governance trends in our
5 governance trends for boards to watch in 2021
report.