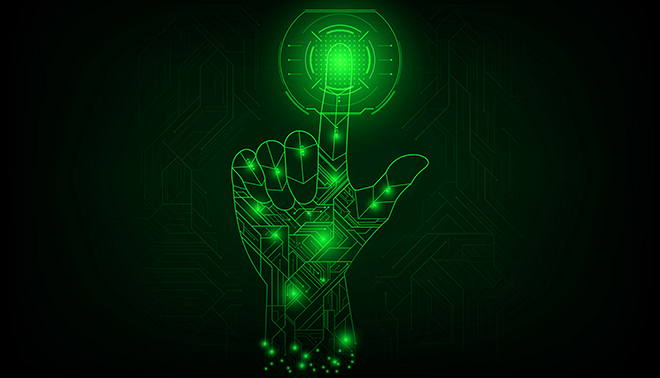 Tech innovation hit a serious pace in 2020. We've watched the shift to digital accelerate as companies and individuals have sought solutions for remote collaboration and lockdown workarounds. Zoom meetings have become a daily regularity the same way sweatpants have gone from loungewear to workwear.
With global health concerns dominating the headlines, it's no surprise that healthtech and medtech companies have thrived in a COVID environment. Historically an area of heavy regulation and slow tech adoption, the healthcare industry has faced disruption out of necessity, leading to a
flourish of healthcare transactions in 2020
- most notably for those companies at the intersection of healthcare and digital technologies.
Tech giants are ahead on the action
Alphabet, Amazon, Apple and Microsoft have all set their sights on the healthcare market, many since long before COVID.
"If you zoom out into the future, and you look back, and you ask the question, 'What was Apple's greatest contribution to mankind?' It will be about health," said Apple CEO Tim Cook
in an interview with CNBC
in early 2019.
While it's hard to imagine associating Apple with health rather than the latest phone or tablet, the world's most tech-savvy companies are already applying their skills to the goal of faster, more accessible health services across the globe.
With a focus on crisis support – both Amazon and Google have offered their IT & operational capabilities to support overwhelmed hospitals and speed up the COVID vaccine rollout – or innovations related to connected devices, data pooling & analysis, telehealth, or medical supplies & distribution, their involvement has the potential to reshape modern healthcare as we know it.
Acquisitions in the best of health
Valued at $200 billion in 2020
, the global healthcare IT market is undoubtedly poised to grow.
Forbes puts it poignantly
– 'the largest battleground in the tech world is and will continue to be healthcare'.
Amazon's
acquisitions of Health Navigator, CareCloud and PillPack
back in 2019 have allowed it to launch new healthcare software and roll out its pharmacy service. Google and Fitbit's $2.1 billion union was
finalized in January
after being announced in 2019. Microsoft has
partnered with numerous digital health companies
in the last few years in a bid to be healthcare's choice cloud provider.
And in the largest deal seen in digital health to date, telehealth giant Teledoc acquired chronic-care company Livongo in
an $18.5 billion deal
at the end of 2020.
2021: The year of infinite possibilities in digital health?
Pandemic mania has sped up the integration of healthcare and tech and brought a renewed focus on the infinite possibilities of digital health.
While 2020 was a record year for healthcare deals, 2021 could be even hotter –
according to the investors predicting an acquisition spree
.
With Big Tech companies in a great position to buy and record levels of global funding available, more companies than ever could find themselves in an opportunistic position this year.
Ansarada Deals for Healthcare & Tech
Ansarada has long supported innovation for wellbeing.
Ansarada Deals
is launching this April. Deals is more than a data room; it's full deal lifecycle management. With world-first AI-powered tools and new workflow™ functionality, it's the most secure and efficient way to get your deal done from end-to-end in a single platform.