Calling all CFOs: Readiness isn't optional
When it comes to these key business opportunities & risks, how do you stack up? Learn the 3 foundations that keep a CFO at the top of their game & ever ready.
By ansaradaFri Mar 16 2018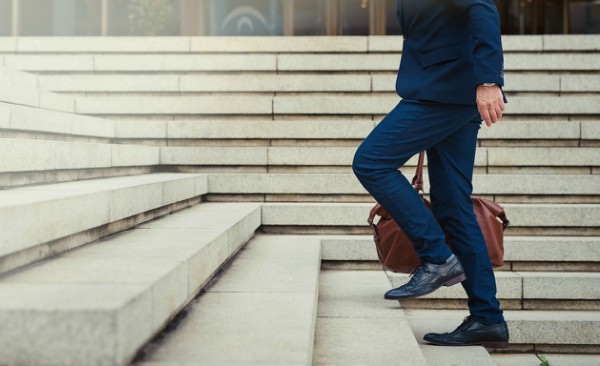 This post was written by Ansarada's CFO, Rachel Riley
These three foundations will keep a CFO at the top of their game
Game time for a CFO is when a third party is about to get all over the company. Whether it's advisors, potential bidders, the market or regulators, they've got one thing in common; they're on the hunt for material information, looking for gaps and opportunities that can make – or break – the company. And as the CFO, you are responsible.
When it comes to these key opportunities and risks, how do you stack up? How can you ensure that you and the business are ready for now and what's coming next?
Automate readiness
If someone asked you right now, "what risks and opportunities would be uncovered in due diligence", would you know the answer? How fast could you express the value of your company to a third party? The biggest pitfall to deal success is failing to be prepared. Readiness, in the pace of today's world, needs to be a constant state. Not a process.
I was recently involved in a transaction where something as minor as an incorrect Companies House / ASIC record (missed for years by lawyers, auditors and advisors) nearly prevented a major transaction, which would have had significant consequences for the business.
The CFO is responsible for vast amounts of information, compliance, analytics and communication, most of which is often scattered across different file streams and software, and not kept up to date. When is the last time you checked your legal records? What about tax, IP, or privacy gaps? Software like CAS360 by BGL make it easy to find out this information and stay on top of it.
You can now have all your material information in one place, and benchmarked with scorecards to assess your risks and opportunities. Get on top of these now, and not at game time, where failing can be catastrophic. Automation of readiness is key to addressing risks in the business today and preparing the business for the future.
Keep pace
No business or industry is immune to future uncertainty. The ability to assess and adapt the business to fast-paced external change has never been more critical for CFOs.
This requires an always-on approach, including staying abreast of the changing risk impact on the business. The most successful CFOs will keep well-informed advisors connected to the business and will maintain a constant state of readiness to respond and adapt to changes quickly.
Use data to drive decision making
In a survey by CFO magazine, 70% of over 380 finance executives polled said that supporting decision making was their number one goal for 2017. 90% said they needed to do more with data to help top management make critical decisions.
CFOs need a holistic view of the organization. Data automation and reporting for CFOs typically focuses on financial and customer data, and fails to bring company data (think structure, legal, risk profiles, material contracts) into the equation. The organisation is unable to holistically assess its risks and opportunities, and therefore cannot adapt with urgency.
If the CFO wants to fulfil the role of growing and protecting the organization, they need to ensure a constant view of risks and opportunities, automate readiness to drive critical decisions, and do this with urgency.
To learn how Ansarada is helping CFOs lay all of these foundations for an always-on state of readiness, visit our website here.