Capital raising with the experts: Kirsty
By ansaradaFri Sep 21 2018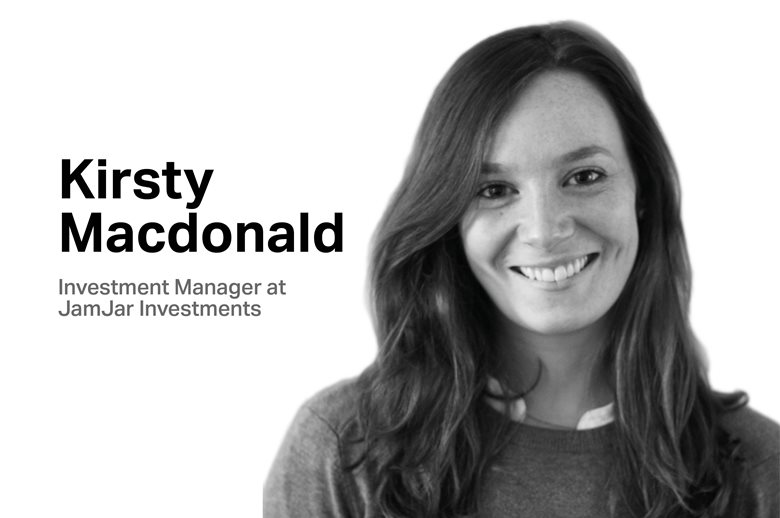 Kirsty Macdonald is an Investment Manager at
JamJar Investments
, the innocent drinks founders' private venture capital fund, which looks to help and invest in disruptive consumer-facing companies. Investments include Deliveroo, Simba Sleep, Bulb Energy and Tails.com. Kirsty trained at consumer goods giant Unilever prior to JamJar, where she worked on marketing and customer analytics across a variety of brands within their personal care and food portfolios. Kirsty will be part of the expert panel at our London Readiness Series event on 2 October.
1. What are some of the fundamental things companies should do (but don't) to prepare for a capital raise?
Companies should be strategic about the process. What I mean by that is start by making a list of all investors within Europe that you feel could be a good fit for you. Then work out the best way of getting your deck into their hands and contact in order of desirability, starting with the investors you are less bothered about and finishing with those that would be your dream partner. Your first few pitches are not going to be polished and you learn a hell of a lot throughout the process, so by approaching the raise in this way, you should nail your meetings with investors who are the most important to you. Before you officially go out to market, internally align on future strategy and historical performance – where are you currently at? what is the plan? how much funding do you need to achieve this? what metrics will you achieve by with this money? who on the team is looking after each deliverable? Etc. Make sure not only you as a founder have clear answers to these questions, but everyone is aware of those answers internally. Lack of clarity or lack of team alignment is a turn off. Finally, some really simple but effective tips:
Have a data room ready to go – it speeds up the process and reduces overall number of data requests from different investors;
Bring the product or product demo to the pitch along with a good idea of roadmap – investors need to see and play with the thing they are investing in;
Don't ignore associates – they are the keeper of the keys to the VC firm, can champion you internally and do a lot of the heavy lifting to get the partnership to a yes.
2. How much influence do you think industry trends have on the ability for a company to continue to raise capital?
A lot – both on ability to raise funds and the valuation entrepreneurs achieve for their companies. Every area of investing from seed right up to capital markets is affected by trends, herd mentality, FOMO - and bubbles and venture is no different. However, the best investors have exceptional timing – they spot trends before they are big and go against the crowd to achieve their stellar returns. There are numerous stories of amazing companies being turned down by the vast majority of the market, only to go on to achieve incredible things. Innocent is a good example – they were so exasperated with a lack of interest from the UK investing community back in the 90s they had to send an email to their entire address book asking 'does anyone at all know anyone rich?'...
3. How can businesses stand out from the crowd and attract investors?
Big question! It helps to get to know investors over time – Mark Suster, a very well-respected VC in the US talks about being a line not a dot. Meaning, if you meet an investor for the first time you are a single data point but if you build that relationship over time (by having casual meetings even when you are not raising, keeping potential investors informed over succinct update emails etc etc), they know the great progress the company is making and are much more familiar with the business for when you officially kick off the round. Additionally, they know you and your strengths – which is where we spend a lot of time in DD – and the whole process should be much easier. Secondly, we look for entrepreneurs who are product and consumer obsessives. I already talked about bringing the product to the meeting but also come armed with as much data as possible to show consumers love what you are doing – online reviews, NPS scores, retention rates, word of mouth acquisition, retention rates, customer surveys, social media data etc..whatever you have at your disposable. A clear product dev roadmap is a must - I love it when investors show us a product and immediately tell us everything that they want to improve instead of extolling its greatness. Those entrepreneurs are tinkerers, they're obsessive about the consumer experience and are never content with status quo. Finally, as part of our process we like to observe a management meeting and this is where companies really stand out. Organised, well-prepared, efficient, good power dynamics, useful debate and solid actions show a strong operator (over simply a good pitcher).
4. What do you look for when looking to invest? What are the biggest things you consider when assessing companies for investment?
We build a thesis around every company we invest in but very broadly this is along the lines of:
People: are the founding team exceptional and have the critical skills, knowledge and experiences to succeed?
Product: do consumers or will consumers love the product?
Potential: do we believe this business will be worth £100m+ in the future given the model and market?
5. How do you make sure JamJar offers value to portfolio companies than just the money it provides?
We are lucky to have three exceptional entrepreneurs as 3 of our 4 partners. Adam, Rich and Jon built innocent, arguably one of the most loved consumer brands born in the past 20 years, with only $200k investment and exited to CocaCola for north of half a billion dollars. Katie is our fourth partner and used to run James Caan's consumer investments as well as helping him launch HB Prime Advantage before working on the commercial team at innocent. This allows us to advise our portfolio companies across many areas relevant to consumer – brand, product, commercial, operations, international expansion etc. One thing we can't help with, despite doing a lot of tech investments, is the dev side – it's simply not where our strengths lie. It is worth saying also that we're happy to sit anywhere along the advice spectrum – we are never going to push ourselves on anyone. If an entrepreneur just wants us at the end of the phone to call us a couple of times a year when they need help that's just as cool as us taking a board seat and rolling sleeves up to get very involved. Whatever works best for the founders.
6. What is the next big thing in the UK's consumer goods and food scene?
It's worth saying we invest in all types of consumer brands, both tech and non tech, not just FMCG or F&B. Our portfolio includes Deliveroo, Bulb Energy, Tails.com and Babylon health among others so is super varied. Our remit is for companies marketing to individual consumers, not to businesses, across a huge range of products and services. One area that is about to become massive across various consumer facing industries is the use of CBD and other cannabis or hemp derived products. There is a wave of legalisation sweeping across Europe and North America freeing up greater access to these types of products. On the demand side, growing proof of the benefits from clinical trials as well as high profile PR cases reinforcing such evidence is helping drive consumer interest in the area. I think we'll see it touch numerous markets from beauty to wellness to food & drink. I'm excited to see what it brings.
Kirsty will be sharing her experience at our London Readiness Series event on 2 October. Click here to register.