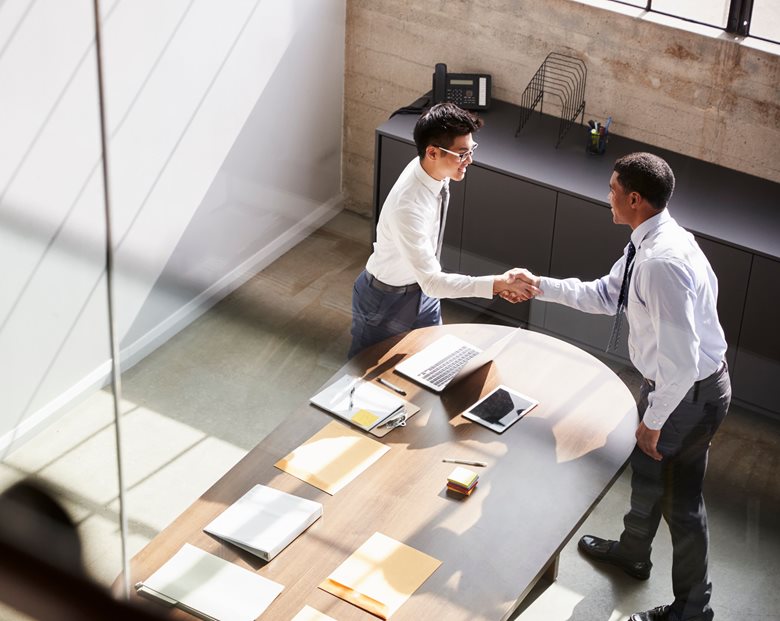 When it comes to finalizing sale agreements, everyone understands the importance of valuation. However, timing and confidence are equally crucial factors to consider.
For the buy-side, speed to close can mean the difference between winning or losing the deal – especially in the M&A market where competition among bidders can be fierce.
But speed alone is not enough. Efficiency must go hand in hand with the confidence that no unexpected surprises might emerge to derail the transaction or leave you with buyer's remorse. So how can modern dealmakers achieve both?
Ensuring thorough due diligence to satisfy both sides during the negotiation phase requires a systematic and transparent approach. Relying on disparate legacy systems simply does not facilitate enough efficiency for swift closures. Today's dealmakers can reclaim time and take control through a single, centralized Deals space.
Expedite deal closure with Deal Workflow
Getting deals over the line faster while maintaining confidence in information starts with the digitization of project management and workflows.
Deal Workflow allows you to monitor progress across multiple projects, identify bottlenecks, and reduce unexpected issues and delays.
Collaborating and exchanging documents is made easier and more secure. Instead of relying on back-and-forth emails, you can use the centralized platform to share documents like Share Price Agreements. This ensures secure collaboration, with both parties having visibility into the document's status, version control, and an audit trail.
Stay updated on any changes without the risk or hassle of email chains. Notifications within the centralized platform keep you informed during this critical stage, allowing you to keep the entire exchange within the room.
By running your closing process digitally, you can ensure that all final condition precedents are met and finalize your completion checklist from one centralized space. No more crucial delays or missed items. You can track final updates, modifications, or comments, including who made them and when, reducing risks, eliminating redundant work, and fostering accountability among teams and individuals.
With Deal Workflow, you gain real-time visibility into progress, task assignment, and completion, all in one place. This accelerates outcomes, minimizes risks, and eliminates information silos, making the deal closure process faster and more efficient, and ensures a positive experience and outcome for both sides of the deal.
Close deals faster, close more in a year
The best part? When deals can be closed swiftly, you can complete more of them.
Standardizing end-to-end deal processes allows for duplication and reuse, resulting in even faster outcomes in the future. Learn more about all the ways corporate development teams can
streamline and scale buy-side outcomes here
.
"Ansarada has allowed us to streamline and standardize those repetitive and painful elements of the deal process – that's how we can expand our pipeline and close more deals," said Johan Holtzhausen, Managing Director of PSG Capital. "Early preparation, risk reduction, and efficiency drive successful deals, and that's why technology like Ansarada is a game-changer."
Total transaction management for the buy-side
Helping corporate development teams achieve outcomes at every stage of the deal lifecycle. Book a demo today to learn more.
Book a demo and start for free