Consumer sector facing headwinds
Last year, we noted that Consumer deals were showing a much more subdued outlook, due in part to fallout from the ongoing downturn in the retail sector.
By ansaradaFri Mar 15 2019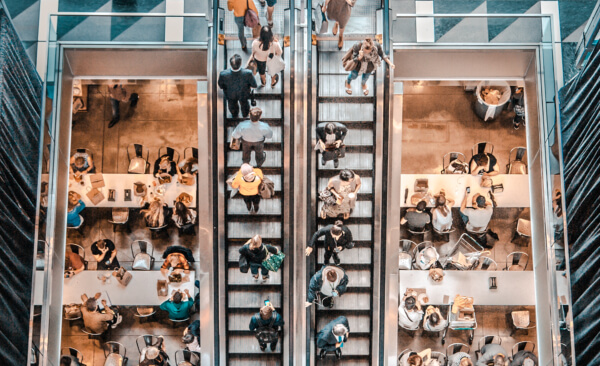 The consumer sector has gone through a huge amount of disruption, very publicly in the case of 'bricks & mortar' vs. e-commerce retailers. And it would seem the situation is going from bad to worse. Ansarada's indicators showed a steep decrease in M&A in the Consumer sector in the
latest report
.
Karl Saeger, from Sydney-based corporate advisory firm,
Record Point
, said 'big ticket M&A in the consumer sector has declined significantly but may present opportunity for some acquirers'.
"We saw a sharp reduction in inbound and outbound consumer-related deals in 2018, with the number of material announced transactions (i.e. greater than $50 million) declining from 18 in 2017 to only 8 in 2018. This may be reflective of the steep decreases of US- and UK-based data rooms for consumer companies in 2018, as per Ansarada's Indicators data.
We believe high household debt, low wage growth and the recent housing price slump is likely to continue to put a lot pressure on consumer spending, and consequently consumer and retail companies – many of whom announced soft earnings in their recent half year results – should continue facing headwinds into 2019."
So what's the good news?
On the plus side, we're likely to see the decrease in M&A activity in this sector continue to have a positive knock-on effect for others, along with the development of new avenues for consumer deals.
In their mid-market M&A report, Pitcher Partners say that without retail outlets, more warehousing staff and facilities are required, which 'flows onto sectors such as transport and logistics, as well as solutions to monitor online e-commerce'.
Joining forces to compete with Amazon
Scott Galloway said, 'the only way to effectively fight the Amazons and Alibabas of the world is to bulk up'. He predicts we'll start to see more and more consumer and tech firms entering into strategic deals with the primary objective of pushing back on Amazon's increasing power. Only time will tell…
Successful strategies are built on better information
We use the knowledge of tens of thousands of anonymized data points from ongoing and active deals to show you emerging market trends across industries. Download Ansarada's latest Indicators report to see what's coming next.