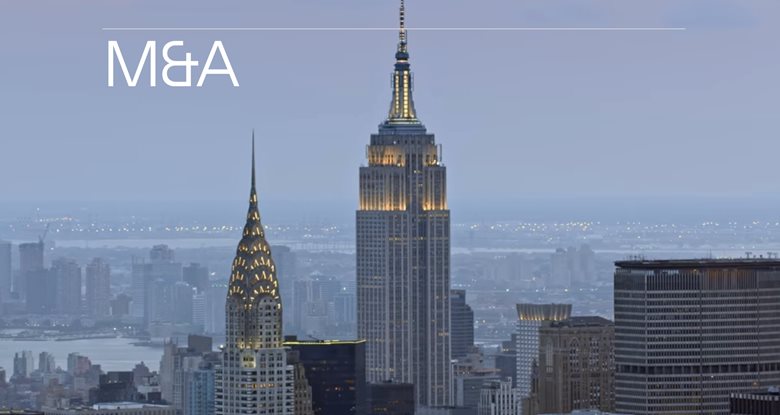 Mergers and acquisitions (M&A) activity globally declined by 36% quarter-on-quarter (QoQ) in the last quarter of 2022, resulting in the largest second-half swing
since 1980
. However, we saw deal activity increase by 51% compared to 2020, indicating a return to pre-pandemic levels. The trend is expected to continue with smaller deals supporting the market's growth in the first half of 2023. Although M&A activity slowed down in the last quarter, due in part to geopolitical turmoil, rising interest rates, and macroeconomic uncertainty, investors remain optimistic about the future and are actively seeking opportunities.
Environmental, social, and governance (ESG) considerations are increasingly gaining attention among investors. Private equity firms with cash reserves are keen to snap up assets that further their portfolio's sustainability rating. Deals based on alignment with sustainability goals lead to higher valuations and attract investors, as one in five investors are willing to pay more for an advisor who offers socially responsible or ESG investing. Companies that are transparent with their performance during the due diligence phase and place greater emphasis on ESG and sustainability are getting higher valuations and gaining investor trust, leading to quicker deal completion.
In terms of global regions, Africa and Asia were the hardest hit in terms of M&A deal volume in the last quarter, and China experienced significantly lower than usual deal activity due to COVID-19 lockdowns and disruptions. However, China's M&A market is
expected to see a recovery
in the second half of 2023 due to the reopening boom and pent-up investment demand. Bridging the valuation gap between buyers and sellers remains the key challenge for dealmaking in the first half of the year.
In contrast, the Americas, Europe, and Oceania held relatively strong, showing significant M&A growth compared to 2020 numbers. Australia's stability amid volatility in China has made it an attractive destination for international investors, with three of the top 10 Asia-Pacific deals completed there last year. India is being touted as the next big market for M&A, given its fast-growing economy and diversified supply chains.
Overall, M&A remains an effective tool for businesses to adapt and respond to the climate of uncertainty, giving them unique opportunities to scale or diversify business models to meet sustainability goals and future-proof operations. M&A activity is expected to continue rising, especially with smaller deals supporting the market's growth in the first half of 2023.
Get the market insights before anyone else
Ansarada's Deal Indicators report was created to help you benefit from the wealth of data we collect anonymously through our data rooms and to show you the trends six to twelve months before the rest of the market.
Download the 2023 Deal Indicators report