Differentiating with tech sets leading advisors apart
Corporate clients today expect more from their advisors. We live in a world where digital services are delivered instantly on demand, and digital data rooms are following suit.
By AnsaradaWed Jun 15 2022Due diligence and dealmaking, Advisors, Innovation, Product know how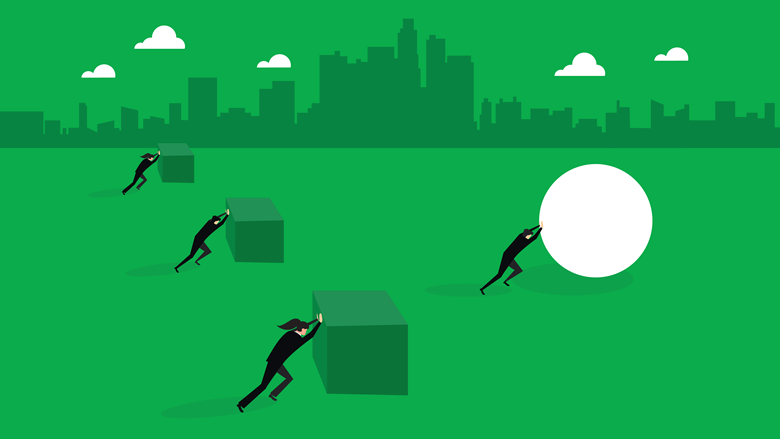 The market is crowded with options, and customer experience has steeply risen in importance in recent years. To stand out, advisors need to give their clients a superior experience – solving more client problems across all stages of the deal lifecycle, more than ever before.
How can advisors meet increasingly high standards of service without working themselves into the ground? Maybe you've already decided to go above and beyond to impress your clients – but how much of your time and resources should you dedicate?
Historically, advisors need to do more than they've ever done to set themselves apart and add value to clients – but this is exactly where the right technology can help. Now you can let purpose-built deal technology do the heavy lifting, from the earliest stages of the deal through to post-deal integration.
Differentiating their services with technology is what puts leading advisors miles ahead of their competition.
Your clients seek more innovation
According to a recent survey conducted by Ansarada, 93.5% of companies say it is important that their advisor differentiates themselves (from their competitors) by way of innovation or technological advantage. And 88.2% of companies say it is important to them that their Data Room technology offers more capabilities across the full deal lifecycle, not just in the due diligence phase.
Furthermore, 94% of companies say their advisor's ability to differentiate themselves with innovation influences their decision to use them for future transactions – yet only 13.8% of advisors believe their approach to be very different compared to other advisors (in terms of transactions and the technology they use to run them).
As the advisor, you are considered the expert in deal technology. Your client expects you to provide them with the best solution, based on their holistic needs – and not simply on pricing considerations.
"In terms of pricing, it's not a determining factor in the selection of the deal tech. Capability, operability and support are bigger determinants," says one corporate client. "Advisors use the tech more frequently than business, therefore should be able to provide a much better recommendation," says another.
Tech to support every stage of the deal lifecycle
Historically, deal technology has focused on a single stage of the deal – specifically, the due diligence phase. Today, new digital technologies enable the streamlining and automation of every stage of a transaction from start to finish.
Ansarada Deals allows advisors to prepare their clients early using
Deal Workflow
, a project management tool for deals where standard Excel spreadsheets can be digitized into collaborative, real-time checklists in a secure, centralized environment.
These
workflows can be templatized
and re-used on future projects, saving time and cost every time you set up a deal. Share templates with your clients to help them better manage their internal processes and strengthen your client relationships.
When it's time to execute the deal, structured information can be synced directly with the Data Room, ready for third parties to review.
Being able to show your clients that you can add value to their processes from day one forward - and at no additional cost - is an impressive differentiator, and one that can significantly boost their chances of a successful deal.
It's these same templates in Deal Workflow that you can use to continue supporting your clients even after the deal is done. Set up their post-deal integration checklists and leverage all the information gathered in the due diligence phase in a single, central location.
Meet client expectations on demand
So your client wants a Data Room opened - like, yesterday.
Now, with automatic quote provisioning, you can give them instant access, before worrying about setting up a contract.
Ansarada is the first provider to offer an online data room quote builder so advisors can create their own quotes and generate a free digital data doom in minutes, cutting out an estimated three hours of admin work every transaction. Usage fees don't start until external guests are invited into the live Data Room, so your clients can benefit from secure, purpose-built deal project management and automation tools in the deal preparation stage - for free. Use the built-in data gauge to monitor and estimate data usage before confirming your plan.
"I would prefer to procure online, get into the product immediately and choose a plan when I know more and am ready to go live," says one corporate client.
Get started today
Discover the difference that purpose-built deal technology can bring to your client services. Get a quote and a free Data Room to get them started right now.
Get a quote and a free Data Room