Drive better M&A amid disruption
By ansaradaThu Mar 28 2019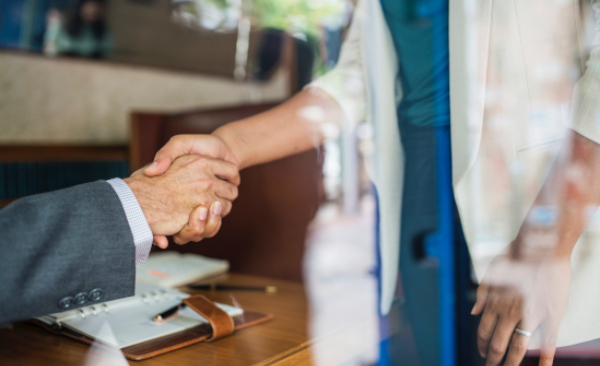 "Ten years ago, boardrooms were paralyzed by uncertainty. Today they are motivated by uncertainty," said Steve Krouskos, EY Global Vice Chair, Transaction Advisory Services. "The boardroom of 2019 is concentrating on proactively managing risks and seizing the upside opportunities of disruption."
People, process and technology have long been heralded as the drivers of pursuing any material outcome – from IPO through M&A to post M&A integrations. With more than 50% of corporations readying to pursue transactions, EY's top10 critical questions executives should consider to drive better M&A in today's deal economy are worth a read.
We talk to hundreds of dealmakers every day; these are the three that stood out to us.

1. Can you reshape your portfolio quicker than your industry reshapes around you?
How can you position yourself for growth opportunities while simultaneously safeguarding yourself from the risks that come with industry disruption?
The answer: Be ready. Build portfolio visibility
Readiness is the only solution to seizing growth opportunities and avoiding the reactive scramble that takes critical time and resources away from your business strategy. The material information that drives your business needs to be housed in a single location, synced automatically from disparate sources so you've always got a real-time view of where you stand. That's what's going to enable an immediate response to growth opportunities. Critically, you should be using Ansarada well before the transaction to manage your entire opportunity portfolio.

2. Will automation alleviate margin compression?
How can you boost your automation journey to cut the considerable costs associated with risky manual work?
The answer: Automate with pathways & AI technology
Machine learning has already proven it can do the work of its human counterpart in a fraction of the time. There's really no need for legacy processes anymore, especially when it comes to reporting and analytics. The way forward consists of dynamic and intelligent platforms that proactively report on the standing of transactions through dashboards and notifications.
Removing hours of analyst work eliminates risk associated with human error, and places dealmakers in a much stronger position to make informed decisions on the fly. And bulletproof pathways automate what is required for nearly every type of material transaction.
3. Is the missing link in your data your own?
How can you use your own internal data alongside external sources of information to find new potential opportunities for growth?
The answer: Get total visibility; know what's coming next
Getting visibility over all your company's information has been a challenge in the past, especially when operating different systems and software that don't communicate with each other. Integrations can automatically sync your most up-to-date documentation from the systems your team already use, so you can unlock the real value of your data to make the most strategic decisions.
And with AI, visibility isn't limited to the present. By applying AI predictive analytics to your transaction, you can see what's coming next as well. Our Bidder Engagement Score has taken the learnings and logic from over 30,000 deals to show you – with 97% accuracy in the first week – how interested a third party is so you can focus your attention on the serious bidders.
Learn all the ways Ansarada's platform and world first AI tools are keeping dealmakers at the forefront of disruption and reinvention. Ask us for a demo