From software to platform scale: Why platforms are eating the world
Platforms are eating the world, presenting huge opportunities to innovative businesses. Discover the value of platforms for your material information here.
By ansaradaMon Oct 16 2017Industry news and trends, Innovation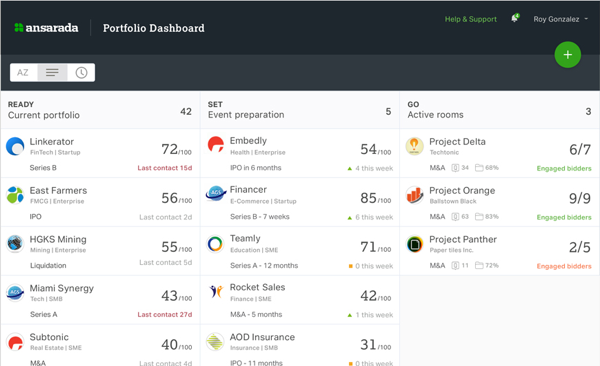 It's no surprise that business models are being redefined in today's evolving digital world. We've experienced huge disruption spanning numerous industries over the last few decades, and the pace of change is still accelerating. It's incredible when you consider that global giants Airbnb and Uber are both less than ten years old!

Companies are needing to diversify and establish new value propositions to stay relevant in this landscape, and there's a clear winner coming out on top: the platform.

It's evident that access to or ownership of physical resources is no longer the key to increasing value. In fact, many of the most successful platform-based companies have very few 'resources' of their own. What they do – and do well – is leverage data to orchestrate resources in an ecosystem. Think of the capabilities of Airbnb versus a standard hotel chain, for example.

"The fastest-scaling businesses today build and manage platforms that allow external producers and consumers to plug in and create and exchange value with each other directly," writes Sangeet Paul Choudary, author of 'Platform Scale: How an emerging business model helps startups build large empires with minimum investment'.
Value is a two-way street
We're witnessing a shift from the traditional 'pipe' systems of the past where value flowed in one direction only, to a platform model where participants can co-create and exchange value with each other. "It's the ability of software to orchestrate people and resources, make intelligent decisions, and enable a connected global workforce to create value that is the real force driving disruption today," writes Choudary.

At Ansarada, we're only too familiar with disruption. We've developed the Material Information ­Platform, a one-stop-shop for companies, advisors and investors to come together in a single location to collaborate and prepare for what's next, enabling them to unlock and raise potential like never before. The collective interactions of this 'always-on' global network of finance professionals power this transformative business model – to the benefit of everyone within the ecosystem.
Data over dollars
It's no longer dollars, but data collection that is key. It's data and complex data science that enables us to serve a highly personalized experience to our clients within the Platform. Through complementary AI tools like the AiQ Bidder Engagement Score and AiDA, we're anticipating our clients' needs before they're even aware of them, generating accurate insights to drive better decisions and better deals.
A question of when, not if
According to a recent survey by KPMG, 47 percent of companies are worried about an increase in disruptive technology over the next year, and that concern is shaping deal activity. "A lot of companies are now looking to expand into complementary sectors that can provide either the supply chain or access to better data mining," writes David Heathcote, Head of KPMG's Deal Advisory in Australia.

The Material Information Platform is transforming the industry and the way millions of companies, investors & dealmakers operate around the globe. We're more connected than ever before, and those who connect with the platform to their advantage will be the ones who rule the world.
Find out how you can embrace the disruption. Learn more about the launch of the Material Information Platform here.
Sources
:
KPMG 2017 Australian Evolving Deals Landscape Survey
Platform Scale: How an emerging business model helps startups build large empires with minimum investment