Four learnings from leading dealmakers
Ansarada customers raise the bar in global Pathfinders series. We're rounding out the year on a high note, filled with awe and gratitude for our incredible customers.
By ansaradaMon Dec 02 2019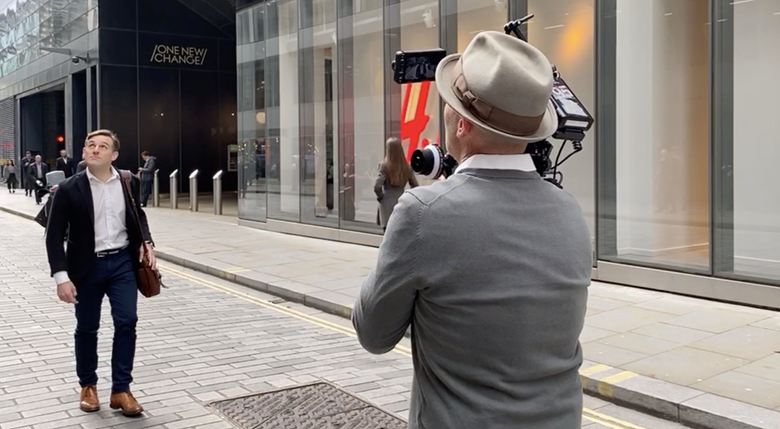 This month, CEO Sam Riley and Chief Creative Officer Justin Smith travelled seven cities, across five countries and three continents, to personally interview fourteen of our customers and to better understand how they were using and benefitting from the Ansarada platform.
From Cape Town to Amsterdam to Chicago, Sam and Justin were lucky to be able to film their stories for the Ansarada global Pathfinder series, and to learn firsthand how these clients were revolutionizing their industry.
Our Pathfinders are changing the game
"Whether it was a small printing company in Hamburg or a massive, global law firm in Chicago, we were just amazed to see how the Ansarada Platform is helping everyone in the four corners of the globe," said Justin. "It was evident that enabling customer journeys is more powerful than dictating them. Each customer is harnessing the power of using the platform in a unique way that helps deliver outcomes to their end customers, and help their business. That's what was really inspiring; seeing what's possible now that wasn't before."
The purpose behind the Pathfinders series is to share the inspiring stories of our customers. "We're capturing their journeys; their stories that involve their challenges, their outcomes, and the path it took them to get there," said Sam.
Key learnings
1. Compliance can be set on autopilot
In South Africa, we met legal and compliance officer Kerri, who has built pathways to suit all the varying needs and regulation requirements of the travel industry. Kerri has created and customised these pathways on her own to ensure all the company's compliance matters are handled properly, and that the organization is aligned to the outcomes they need. Responsibility is digitized and cascaded to the right people, keeping everything clearly visible and teams accountable.
2. Unlimited data is a must-have
In the UK, Rob told us a story about a staggering 1million pound bill shock he had experienced from another prominent data room provider – the reason that he is certain that unlimited data is the way forward. With ever-increasing data, Rob's provider was not easing the way for him, and there was no way to control cost spend. Now, he operates with complete certainty on an always-on, subscription model that streamlines every aspect of these transactions.
3. Bidder engagement is critical to measure early
In New York, a Director at a major advisory firm talked about his experience with the
AI Bidder Engagement Score
, saying that it has had a
100% correct strike rate
for all of his deals so far. As someone who facilitates billion-dollar deals, having this advance view of the bidder's next likely move is a significant advantage.
4. Security remains the highest priority
In Chicago, we met Alex, who has an extraordinary service and leadership record with the U.S. Army, including a Bronze Star Medal for heroic achievement. He's also a taekwondo champion. Today, he sees the Ansarada platform as a use for all client security in his Cyber Consulting firm for the confidence that his customers are protected, and their most critical information secure - from the earliest stages of preparation through to execution and beyond.
There's always more potential
This exercise has been invaluable in showing us what we can improve, and how we can help our customers realize their potential even further.
"Learning how companies are changing, how dealmakers are changing, how tech is affecting market changes – it's inspiring to see," said Justin.
One thing is clear: Our Pathfinders are absolutely changing the game.
Ask us more about our Pathfinder series and how you can get involved. Get in touch today.