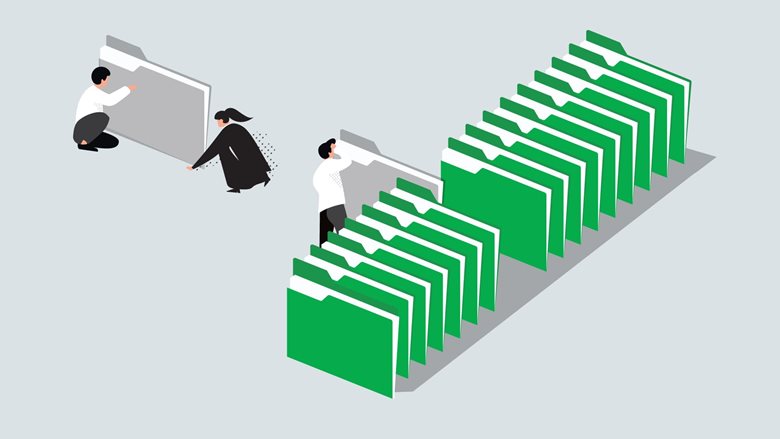 M&A activity has been on the decline over the past few months as the markets navigate uncertainty, and many major deals are being put on ice. (I won't say 'unprecedented times'; you've heard it enough.)
Law firms who depend on these big-ticket transactions to fuel their pipeline are feeling the pressure. Just as their clients are having to cut back, lawyers are being confronted with reduced budgets and a very different landscape to the one of a few months ago. Global firms have
cut salaries and leave
in order to maintain cashflow and preserve jobs amid uncertainty.
To survive such a climate and immunize themselves against future disruption, the traditionally conservative legal system must evolve.
New technologies, particularly those in artificial intelligence, are positioned to be a key industry driver moving forward. It is precisely these technologies that will allow law firms to recapture growth from M&A, and to act fast to seize opportunities as activity starts to normalize.
Law firms turn to AI tools to offset disruption caused by COVID-19
According to Stuart Fuller, Global Head of Legal Services at
KPMG
, the legal industry is in the early stages of major transformation. The impact of COVID-19 on business will 'show that a business needs to be able to assess its legal obligations and exposures, and strategically align technology, systems and processes to enable simple things like finding and analyzing legal contracts quickly and efficiently, rather than relying on the human capital of its internal or external lawyers'.
This change will be supported by the broader adoption and use of technology, which will enable lawyers to reduce risk and cost, and be much more productive in terms of managing key processes.
Traditionally, the legal system has been slow to evolve. Richard Susskind, OBE, predicted the use of communication via email in his 1996 book The Future of Law – a revelation at the time, but something that is common practice today. He expects the legal system will be transformed 'over the next decade due to the innovation brought about my artificial intelligence and big data' (
Forbes
).
The global Legal AI Software market is expected to expand at a compound annual growth rate of +31% over the forecast period 2019-2025. – Global Legal AI Software Market report
Has COVID-19 created an opportunity for legal technology to flourish?
Even pre-COVID, the use of AI technologies in law was starting to trend for the unprecedented efficiency they could bring to legal firms.
"In many ways, the legal sector is undergoing the digitization that other industries have gone through, and because it's very document-intensive, it's actually an industry poised to benefit greatly from what technology can offer,"
writes Bernard Marr
, Forbes contributor.
Manually reviewing and analyzing vast numbers of legal documents is incredibly time-consuming and prone to human error – but AI trained properly can take over this work. "AI and other technologies are enabling machines to take on many of the tasks that many used to think required human lawyers and that's not plateauing. It seems to be happening at quite a rate,"
writes Susskind
To survive in this climate, lawyers need to differentiate themselves, act quickly and efficiently, scale marketing methods, and build closer connections with clients & their businesses. And AI will help them do it.
Streamlining legal due diligence with AI
COVID-19 has caused cash flow issues for many businesses who now find themselves struggling for survival.
It's been critical for law firms to assist these clients with due diligence performed on a deep vertical for a rigorous assessment of their situation, and the best advice on their options.
AI-powered machine learning algorithms like
Luminance
can read through large numbers of documents and instantly surface crucial information like clauses, standards, deviations and anomalies, without the need for prior machine training or configuration. Powered by a unique blend of supervised and unsupervised machine learning, Luminance helps lawyers perform contract review and due diligence much faster, allowing them to proactively uncover risks in the data in the form of 'unknown unknowns'- the risks that the lawyer did not pre-programme or set out to look for.
In manual review, each lawyer got through 16 employees' documents per day. Using Luminance, each lawyer could review 692 employees' documents per day (Information Age).
"By accelerating the review process, Luminance allows junior lawyers to learn at a faster, more motivated pace. This enables firms to keep hold of the best and brightest talent, while also attracting the next generation of innovative lawyers," said acting CEO, Jason Brennan.
Now you can use Luminance in your Ansarada Data Room
We've partnered with Luminance so that lawyers and dealmakers can quickly get to the information they need and streamline their workflow.
Luminance's advanced technology complements the existing suite of Ansarada AI tools, including the
Bidder Engagement Score
to predict bidder outcomes with near perfect accuracy by day 7 of a transaction, and
Smart Sort
document organization. Ansarada's new
Redaction
feature
-
launching in mid July
- will round out this set of tools for the most secure and efficient legal due diligence process.
We're
hosted a rousing fireside chat
in with Luminance and special guest Shannon Finch, Partner at Jones Day, with discussion centering on the changing legal landscape, the adoption of AI tech, the impact of COVID-19 on the industry, and the future of legal work.
Watch the recording here.
Get the AI advantage
Learn more about the impact of AI on the world of deals in our AI-powered deal guide.
Download it here