M&A In 2016: Rise Of The Micro Boutique
The record year for mergers and acquisitions in 2015 was notable for the deals won by so-called micro boutiques.
By ansaradaTue Jan 19 2016Mergers and acquisitions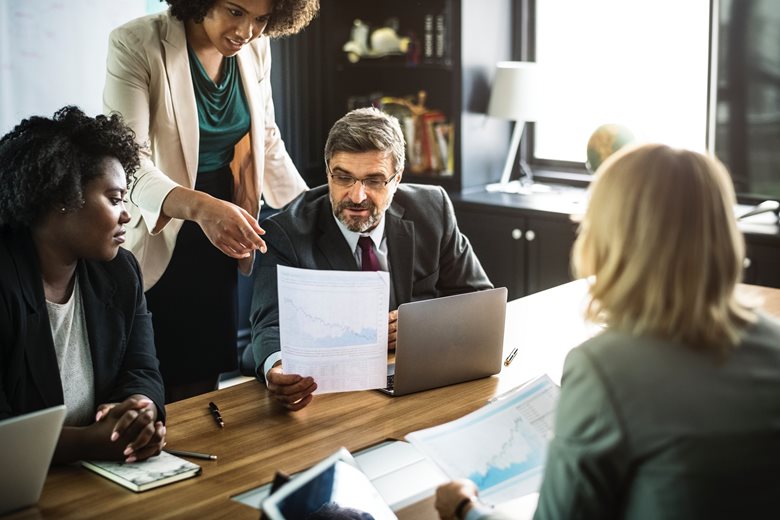 The record year for mergers and acquisitions in 2015 was notable for the deals won by so-called micro boutiques. Headed by rainmakers with decades of bulge bracket investment bank experience, these micro boutiques often have just one office. Notwithstanding their modest size, these M&A advisory firms have blue chip clients who have followed their favorite bankers to their new venture. Here are 10 M&A advisers at micro boutiques that will make headlines in 2016.
David Williams
The colorful founder of the Melbourne-based advisory firm
Kidder Williams
is one of Australia's most respected advisers on food and beverage deals. An epicure with a taste for vintage champagne and sauternes, his connections span the globe and it is rare that his counsel is not sought for any significant agricultural deal down under.
Simon Mordant
The co-founder of Sydney, Australia-based
Luminis Partners
timed the establishment of his latest firm well, opening an office with the backing of global investment bank Evercore. Luminis is not all Simon Mordant. The firm's partners, including Ron Malek, have strong connections to Australian boardrooms because of their decades of experience and reputation. This puts Luminis in a position to win new business in 2016.
Martin Sabine
The founder of Hong Kong-based firm Somerley has won the trust of Asian tycoon Li Ka-shing. Somerley advised on the $53.05 billion acquisition by Cheung Kong of a majority stake in its related corporate unit Hutchison Whampoa, all part of Mr. Li's business empire. It was the biggest M&A deal of 2015 in Asia Pacific, according to Dealogic. Such deals may only enhance the draw of a firm such as Somerley for Chinese billionaires. China's CEOs may use Somerley's services in 2016 to re-structure their sprawling business empires amid an increasingly challenging economic and financial environment.
Michael and Yoel Zaoui
The brothers, founders of Zaoui & Co., have a rolodex that is the envy of many after their years at Morgan Stanley and Goldman Sachs. From their London offices in Mayfair they have crisscrossed Europe and the Atlantic over the last three years. They have won their eponymous firm headline-grabbing deals. Zaoui were the sole adviser to Alcatel-Lucent on its merger with Nokia. They have described their work as akin to that of a consigliere. Expect more CEOs to listen to the charismatic siblings.
Simon Robey and Simon Warshaw
The two Simons may not be siblings but their firm, Robey Warshaw, was hired to advise SABMiller on its $104 billion takeover by Anheuser-Busch InBev and worked with BG Group on its $72 billion acquisition by Royal Dutch Shell. One FTSE 100 boss has joked that he "felt anointed" after sitting through a sales pitch stressing the exclusivity of the pair's services. Expect more CEOs to beat a path to the door of the two Simons.
Blair Effron and Robert Pruzan
Is there any micro boutique hotter in M&A than Blair Effron and Robert Pruzan's
Centerview
? No. The New York firm was hired to advised Pfizer on 2015's biggest M&A deal: Pfizer's $160 billion combination with Allergan. Centerview is also advising GE on its planned sale of $200 billion of GE Capital assets and, Kraft's $58 billion pending merger with Heinz. Centerview earned $600 million last year. The firm has 35 partners. Expect more M&A bankers to seek a desk with Mr. Effron and Mr. Pruzan.
Frank Quattrone
In Silicon Valley there is one tech banker who is now primus inter pares, first among equals. He is Frank Quattrone. Being a "friend of Frank" can help a tech CEO do a deal that could mean their business continues to get the funding it needs or makes them very, very rich. According to the Wall Street Journal, Mr. Quattrone has guided at least 33 tech companies to the sought after billion dollar price tag since his firm
Qatalyst Partners
opened its doors eight years ago. Expect Mr. Quattrone to be in the midst of an expected shake up of business in the Bay Area in 2016.