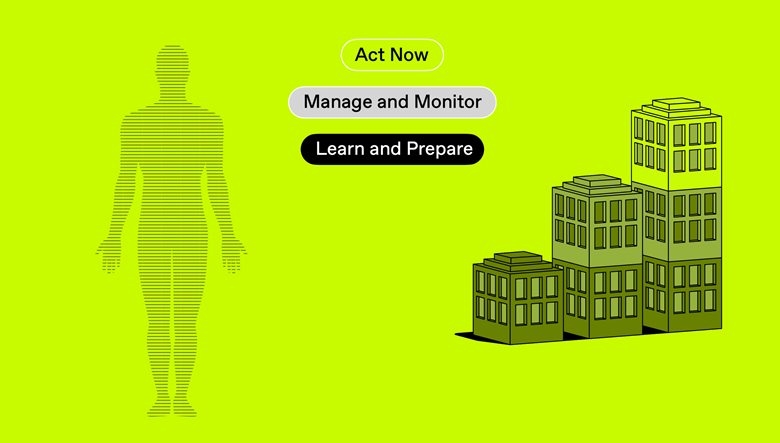 Let's imagine you've decided to improve your overall health.

Maybe you've been humbled by running out of breath at the top of the stairs, or you've recently had a child and been inspired by a heightened sense of responsibility. Whatever the reason, you've decided it's time to set a higher standard for your health and take action.

Now, let's imagine that out of all the possible actions you could take and goals you could set, you cut out 'bad' carbohydrates. You continue having plentiful sugar, alcohol, and fats; you don't do any exercise. You've chosen your one single action towards 'good health', and you're sticking with it.

If the above scenario sounds like unwarranted optimism, it's because it is. Consider this singular action as part of the much longer list of all the potential health areas you could be testing & improving. Blood pressure management, cholesterol levels, skin checks, blood tests, dietary checks, exercise routine, meditation, sleep analysis, heart stress checks… the list is endless.

Taking a single action towards a broader goal of 'health and wellness' where all the other interconnected systems are ignored will be a drop of water in an ocean.

This is like many companies' current approach to addressing ESG issues.

Carbon is our modern-day carbs

Too often, we're seeing companies pick a popular ESG goal out of a hat, most often 'reduce carbon footprint' or 'reach net-zero carbon emissions by X date'.

What carbon emissions have in common with carbs in this instance is that they seem to have been chosen to stand for all the evils that ESG seeks to address, rather than the reality: addressing carbon emissions is a single goal out of an enormous subset of integrated issues.

Within the environmental context alone, carbon emissions sit alongside water stress, raw material sourcing, biodiversity loss, toxic emissions, electronic and plastic waste, responsible consumption and production – just to name a few. That's before considering connected concerns relating to social factors, like supply chain labour standards, privacy and data security, global health, ethical labour, modern slavery, diversity and opportunity… And we haven't even touched on governance issues yet.

The decision to focus on a single area doesn't contribute enough to the overall problem. It's not even the tip of the fast-melting iceberg.

Prioritizing ESG issues starts with an assessment

With so many issues to address, how can you know which ones are most crucial to address first? Prioritization is key. Which issues (and opportunities) should you act on now? Which ones should you be actively managing and monitoring, versus preparing to address later?

If you were having a heart attack, you would address that urgently. Naturally, a broken nail would wait.

In much the same way, your most pressing ESG issues must be identified and prioritized to have the largest and most positive immediate impact. An initial assessment - or broad diagnosis - will allow you to formulate a strategic action plan for moving forward with all your ESG initiatives and progressing on objectives.

ESG reporting no longer optional

Regulators and investors are cracking down on companies for ESG reporting and disclosure.

New sustainability reporting requirements, like the EU's Corporate Sustainability Reporting Directive (CSRD), mandate 'double materiality', requiring companies to disclose how sustainability issues impact their business as well as how their business impacts people and the environment. While the new legislation currently affects 49,000 larger organizations, it's expected the rules will encompass all small to medium sized enterprises by 2026 – and other countries are quickly following suit.

Companies need to be able to prove their ESG credentials and evidence the steps they are taking to have a better positive impact on the planet and society. By disclosing both types of impacts, businesses can deliver a more comprehensive picture of their sustainability performance and outline exactly how they will progress towards achieving all of their ESG objectives.

The risk of non-compliance is nothing compared to the risk of inaction. But this process should be viewed as a huge opportunity for positive growth and impact.

Outline your ESG objectives with clarity

A robust approach to double materiality is a critical starting point for ESG reporting.

Ansarada has released a revolutionary new digital Materiality Assessment, so you can start your ESG journey at a fraction of the time and cost it would take with expensive consultants.

Designed with best-practice structure and processes built in, the Materiality Assessment aligns to recognized ESG frameworks. The output is a comprehensive, board-ready report with a blueprint for your ESG strategy moving forward and clear next steps to take.

If carbon is the modern-day carbs, it's time to ditch the Atkins diet for something holistically better for us.



Start your ESG journey
Take the first steps to becoming a sustainability leader and build the foundations for good growth – without the complexity.
Take the Materiality Assessment