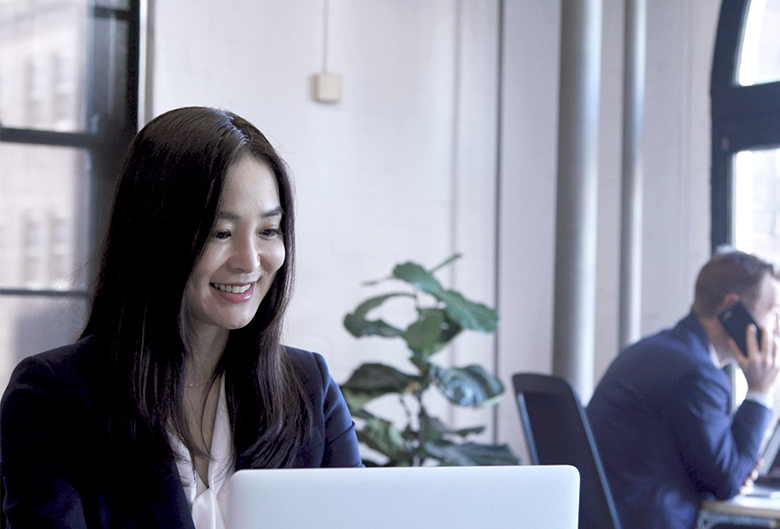 Its time to close the door on legacy data rooms
When it comes to achieving critical business outcomes for your clients, are you leveraging the power of SaaS? Subscribing over buying is an easy choice over fixed contracts and inflexible pricing when you consider the savings, ease of implementation, and flexibility it offers to companies of all sizes.
The subscription economy – and software-as-a-service (SaaS) in particular – has already dramatically shifted business models and operations. "Those coming into business now have grown up with the idea of everything as a service, renting things rather than owning them, and being able to turn services on and off like a Netflix subscription," said
Ed Shelley
of ChartMogul.

Research curated from Zuora shows:
80% of customers are demanding new consumption models (The Economist, 2014)

$420B was spent on subscriptions in the US in 2015, up from $215B in 2000 (Credit Suisse)

$120b total addressable market (TAM) for Agile Monetization Platforms is predicted by 2020 (MGI Research)


Advisors need to shift to an 'on-demand' approach
Advisors
today need to leverage a subscription model that will give their clients an always-on solution for achieving every critical outcome in their business lifecycle, from M&A and capital raises to simple audits and company reporting. Rather than buying a room outright for a fixed term - with strict limitations and high-costs to upgrade or extend - transparent SaaS pricing that scales month-to-month offers flexibility and efficiency.
Leading advisors point to three major reasons to shift from legacy approaches to virtual data rooms and embracing SaaS.

1. An end to limited, one-size-fits-all data rooms
Pay & add features as you go, without pricing surprises
The majority of opportunities take over nine months to execute, but most are contracted for just three. Most exceed the initially quoted storage. And most only reach their best state at the end of the transaction, resulting in suboptimal outcomes.
Switching to software on subscription enables the features and cost of a virtual data room to scale as the opportunity does. As a result, clients move to establish readiness, compliance and probity much earlier because they are not limited by rigid data and user constraints. In effect, the room can grow or contract with the opportunity.

 And it's not just for larger businesses.
The limited constraints of a 'one-size-fits-all' legacy virtual data room have long failed to put your client first. Ansarada's platform allows you to start with one user, unlimited data storage and guests, and expand your subscription as needed over time, making it just as accessible to early and smaller companies as it is to massive enterprises. All while allowing for unlimited guests and data. Customize your client's plan with features and add-on packs that will fit their transactional needs without impacting their budgets.
With unlimited data and simple
pay-as-you-go pricing
, the platform eliminates the risk of committing to a fixed timeframe and helps you and your clients avoid the frustration of surprise fees and costly overcharges.
2. Driving professional advantage
SaaS promotes long-term client loyalty, adding value to their business from day one
To deliver more value, leading advisors are moving from a focus on the transaction to establishing lasting relationships and brand differentiation by presenting their processes and approach professionally. Getting your client a fantastic outcome is the result of ongoing engagement with their business, helping them achieve a state of always-on readiness for every critical event in their lifecycle.
Easy implementation,
automated workflows and notifications
,
collaboration tools
, and built in
security controls
on Ansarada's SaaS platform enable advisors to facilitate deal preparation and execution processes much more efficiently – and not just for transactional deals, but for a huge range of
business outcomes
.
The Ansarada platform maintains your client's critical documentation in a single place - synced, managed and accessible in real-time.
API integrations
can automatically pull in files from disparate sources and enable them to talk to each other, sharing data and unlocking immense value in the form of critical insights and foresight. Get a clear picture of multiple data sources in a single view, accessible and ready to put to work on an opportunity in seconds.
So long as you're subscribed to a plan, you're getting the most out of your data, and your client's business is always in optimal shape. Add long-term value to their company and get a loyal lifetime client in return.
3. The advantage of AI-powered clouds
An end to Excel Hell, the admin burden, prediction as guesswork, and manual reporting
The expectation of customers today is that services will be instant, customized, and benefit them with the latest technology. The stats speak for themselves: clients want ongoing improvement and a new way to engage with their advisors.
While early generations worked on getting software into the cloud, today's SaaS companies focus on fuelling insights from huge volumes of data, which is where the real value will lie as SaaS continues to ramp up.
"Now, it's less data on demand and more insight on demand, using machine learning to make the business more successful. The evolution is toward the data, insight-on-demand, fusing software with data, and artificial intelligence (AI)," said
Jos White
, Notion Capital. And Ansarada is the first to offer insight on demand in the material event space.
"We've been disrupting the legacy data room industry with technology from day one," said Ansarada CEO Sam Riley. "Starting with the first breakthroughs in security through the application of
AI to predict outcomes
with 97% probability, to more than 10 expert-created Pathways."
Stronger outcomes, more opportunities
Having transformed virtual data rooms into a modern SaaS platform, we've been able to serve other high-growth opportunities, such as tenders, procurement, corporate governance and more. Advisors can move far beyond simple financial transactions, and offer their clients a highly accessible way to build value, through any material outcome they want to achieve.
Five actions to take:
Switch to SaaS pricing

Stop paying to information storage and charging for guests

Embrace AI-powered reporting and scorecards

Establish Pathways - integrating workflows and processes - to establish your difference with clients

Reduce the admin burden of managing Q&A and legacy data rooms 

See how you can change the game of material events with our SaaS platform. Request a demo today.