Simon Mordant Returns Center Stage
Simon Mordant is firmly back in the center of Australian merger and acquisition deal making.
By ansaradaTue Sep 15 2015Mergers and acquisitions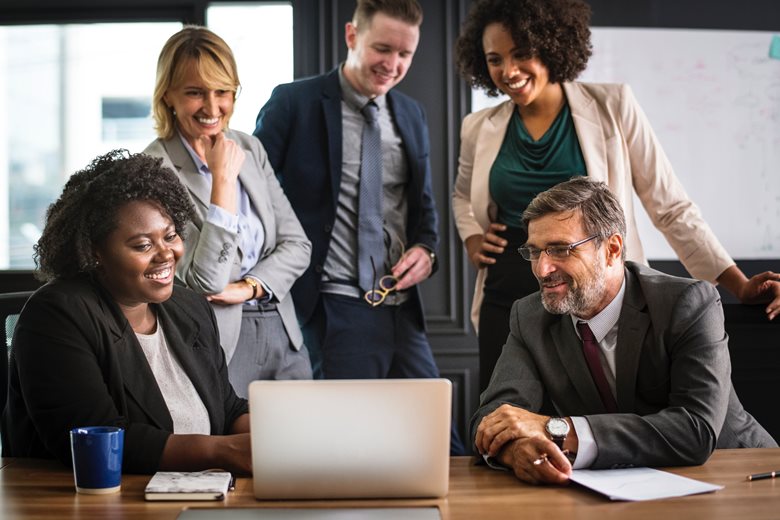 In a coup for his seven month old advisory firm Luminis Partners, Oil Search has hired Luminis to work alongside its long-time adviser Morgan Stanley on its rejection of Woodside's $8 billion all-share takeover offer. In a statement the Oil Search board, undoubtedly on the advice of its investment banking advisers, characterized the Woodside offer of one Woodside share for every four Oil Search shares as "highly opportunistic and grossly undervalues the company." It is language that reflects a little of the personality of Mr Mordant, 56, a flamboyant figure who, as befits his status as Australia's most talked about investment banker, sometimes dresses like a rock star. On a recent weekday, Mr Mordant was clad in a white T-shirt that perfectly offset a tan that a Hollywood actor would have been proud of. A huge antique Native American belt buckle clasped skinny blue jeans above dark blue loafers with a silver buckle, unencumbered by socks. Does he ever wear a suit? "Yes," he says, "but it's Friday." Since May 2014, when Mr Mordant and his long-time business partner Ron Malek, 49, announced they were leaving the U.S. boutique investment bank Greenhill, the Australian media have followed their social and business activities with breathless excitement. As some speculated, Mr Malek's focus on charitable endeavors and Mr Mordant's work as commissioner for the Australian exhibition at the 56th National Art Exhibition at the Venice Biennale 2015 were temporary. The two were planning a comeback at a very opportune time. The volume of mergers and acquisitions is booming in Australia. In the year to date, deals worth $78.39 billion have been announced in Australia, a rise of 32 percent on the equivalent period of 2014, according to data from Dealogic.
Evercore
In February, with another Greenhill alumnus, Jamie Garis, 39, Mr Malek and Mr Mordant announced they had started Luminis. The firm is backed by Evercore, another American boutique investment bank and a fierce Greenhill rival. Within a week, companies were asking for the partners' services even though Luminis had no offices or junior advisers. Now the company has 22 staff and a workspace filled with Mr Mordant's modern art in a Sydney skyscraper designed by the Italian architect Renzo Piano. "There are lots of investment bankers in Australia, but very few deeply experienced advisers," says Mr Mordant. In May, the three founders were joined by Peter Brownie, 46, a former Morgan Stanley managing director who worked with Mr Malek and Mr Mordant at the now defunct investment bank Barclays de Zoete Wedd. Mr Brownie says he was attracted by the more agile corporate culture at Luminis. "Banking is supposed to be entrepreneurial but in reality many firms are huge bureaucracies," he says. Still, Luminis faces stiff competition from similar boutique M&A advisers seeking to advise the biggest Australian companies on deals. Rival Gresham earlier this year advised Japan Post on its $5.1 billion acquisition of logistics company Toll, alongside Mizuho Securities. Gresham is also advising Woodside Petroleum on its takeover bid for Oil Search with Bank of America Merrill Lynch. "There are no official numbers but boutiques would outnumber full-service investment banks three or four to one in Australia," says David Williams, the founder of the Melbourne-based boutique advisory firm Kidder Williams. "I think the name 'boutique' itself is a misnomer as often the boutiques have as big an M&A team as the full-service firms, depending on the city. It's also a misnomer because they are often as expensive and sometime more expensive to use."
Caliburn
Mr Malek and Mr Mordant have bestrode Australia's corporate landscape for more than 30 years, first at BZW, then briefly at Holland's ABN Amro, and most famously at their own advisory company, Caliburn, which they sold to Greenhill in March 2010 in a deal valued then at about $200 million, according to Mr Mordant. At Caliburn, Mr Malek's and Mr Mordant's contacts in Australian boardrooms enabled them to secure annual revenues of up to A$80.9 million (now $56.6 million). In one notable coup, Caliburn ran a public campaign for the rejection of a takeover bid by Toll for stevedoring company Patrick. Toll then increased its bid price by A$2 billion, assuming it was involved in a competitive auction, but in reality it was the only bidder. Caliburn also advised on Australian bank Westpac's A$18 billion takeover of its smaller rival St. George, which some thought would never be approved by the Australian Competition and Consumer Commission. "More and more Australian companies now see the benefit of having an independent adviser alongside the large full-service banks," says Jon North, the founder and managing director of Sydney-based J.B. North & Co. and a former managing director at Gresham. "An independent adviser is in a position to provide conflict free advice. A full-service bank has a conflict of interest from a lending or broking relationship with institutional shareholders of that company." The success of Caliburn attracted the attention of Greenhill and its London-based executives Simon Borrows and James Lupton. In 2003 Greenhill and Caliburn started an alliance to cooperate on cross-border mergers and acquisitions in a deal that was also brokered by New York-based Greenhill managing director Jeff Buckalew.
Cracks
By 2009, Caliburn and Greenhill had moved beyond the alliance and began negotiating a deal that would result in the formation of Greenhill Caliburn following the takeover of Caliburn by the New York-based investment bank in March 2010. "There was a promise of autonomy," says Mr Mordant. However, cracks soon began to appear between New York and Australia, caused in part by internal power plays at Greenhill as well as tragedy. Mr Borrows, a supporter of Caliburn, was pushed out of Greenhill as co-chief executive and became chief executive of the British private equity firm 3i. Mr Buckalew, another Caliburn backer, was killed in a plane crash along with his wife, children and a colleague. The name Greenhill Caliburn was replaced by Greenhill in a move that some in Australia felt was bad brand management and a snub to the founders of the Australian business. In 2013 Mr Malek and Mr Mordant resigned from Greenhill's global management committee.
Resignations
By 2014 Mr Malek, Mr Mordant and Mr Garis, who had risen to be co-chief executive of Greenhill Australia, decided to leave Greenhill. The three men spent nine months apart, but the itch to do business again soon brought them together. "It became clear during my time away that I loved giving advice and that there remained a very clear spot in the market for experienced independent advice," says Mr Malek. He met Mr Mordant in New York at the end of 2014 and together they met investment bankers to discuss options, including Evercore chairman Roger Altman and chief executive Ralph Schlosstein. In February 2015 Evercore became a strategic partner in Luminis with the right to acquire a 20 percent stake. The company's founders say the name Luminis is intended to imply a beacon shining brightly as a guide. Australian wags have dubbed it the "Illuminati" after an 18th century European secret society.