New Tender Workflow keeps major infrastructure projects on track
Drive efficiency, reduce risk, and keep everyone on the same page.
By AnsaradaSun Jul 25 2021Innovation, Tenders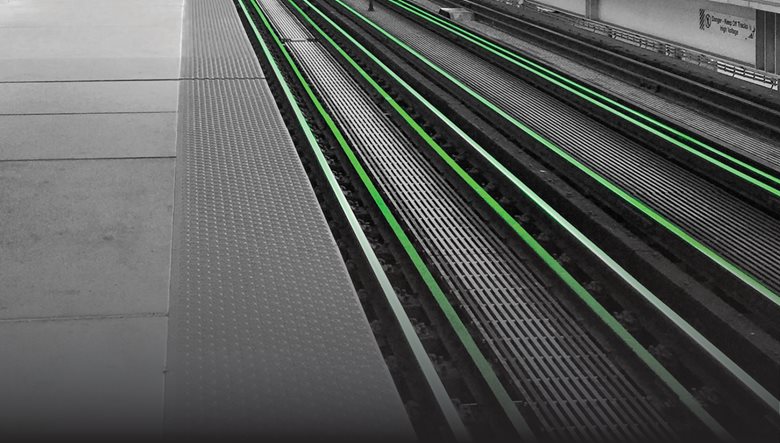 Preparing for and launching any project starts with a checklist.
As that project becomes larger, you might end up with quite a complex spreadsheet to manage tasks, roles and deadlines.
But what if your checklists were automated so you could govern all information, people and dates in real time, with full visibility over progress? All in the same platform you use to manage this complex transaction?
Infrastructure tenders are among the largest and most complex projects to manage
Critical tendering processes are currently run across disparate systems including email, printed documents, USB/hard drives, SharePoint, generalised e-procurement systems, M&A-focused data rooms and project management tools. Getting visibility over who is responsible for what, when, and how the tender is progressing is impossible without a centralized solution.
With Tender Workflow, you can centralize all your tendering activity and get crucial oversight using a dashboard to monitor the full tender lifecycle from end to end - from gateway review to contract award -
in a single location
.
Create your own collaborative workflows and digitize checklists in minutes to manage the multiple, disparate tasks of the various project management gateways for each stage of a tender process, including business process compliance checks and external stakeholder management.
Each stage of a complex tender process presents its own challenges and requires action from many different stakeholders, teams and organizations. With Tender Workflow, you can ensure that each of the activities required to pass these important project gateways is centrally managed, with sophisticated reporting tools and complete transparency on what's required from each of the responsible parties.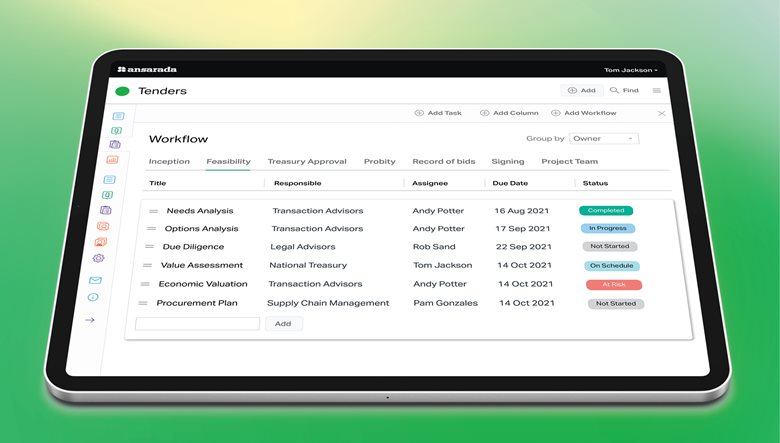 Tender Workflow can be customized completely to your requirements. Templates can then be created to then rapidly deploy these project checklists on subsequent stages of an existing project or for use later on new projects as they come to market.
Reduce information silos, version control issues and email back-and-forth. Drive efficiency, reduce risk, and keep everyone on the same page.
An all-in-one tendering solution
Tender Workflow is free to use with Ansarada Tenders, an industry leading solution catered to complex tendering, with a unique feature set that ensures all stages of the process, from gateway review to contract award, can be managed in a single, secure and audited platform.
Download the brochure
to learn more about powering progress with the world's first all-in-one tendering solution and
book a demo
to get started.