5 Business Selling Tips For CEOs & CFOs
CEOs & CFOs looking to sell their business successfully should look no further than these five tips from Ansarada on fast, effective & stress-free transactions.
By ansaradaTue Aug 11 2015Due diligence and dealmaking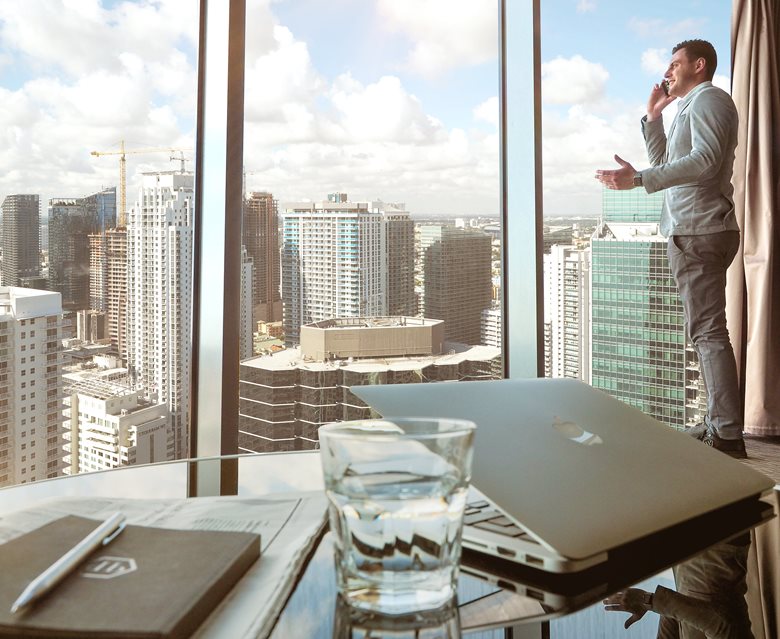 If you are a founder and long-time owner of a business there never has been a better time amid an unprecedented merger and acquisition boom.
Businesses are being sold at historically high valuations. Big and small companies are looking to make acquisitions. Private equity firms are cashed up and hunting for deals.
So if you want to sell your company what should you do?
Tip one: Preparation
The key to a successful transaction, say chief financial officers, is preparation. Deal preparation requires weeks if not months, particularly as both the chief executive and CFO are doing their so-called day jobs, running the business.
One CFO told ansarada: "from the start of collating information to execution of the deal was 15 months. In many parts it was mind numbingly tedious to prepare so much information to be able to be ready for any inquiry. But it paid dividends as it meant the preparation ensured we kept to our own time frame instead of someone else's. We were not reactive, working till midnight to answer questions and on top of that working even later to prepare further."
Downlaod Due Diligence checklist
Tip two: Choose the right adviser
An adviser with long experience in mergers and acquisitions can help lift the burden of a transaction from the shoulders of a CEO and CFO.
Another CFO told ansarada: "you need to be confident your advisers have your best long-term interests at heart as you have to go through a very, very intensive period of unearthing all sorts of information to prepare your company for sale or partial sale. The search for documents may be both sensitive and embarrassing. Your adviser should handle it with sensitivity and you must be confident they will do so."
Tip three: Assemble a deal team
Organize an internal deal team with business, financial and legal expertise, even if it just a handful of people, that can help support the outside advisers and take some of the burden off the CEO and CFO.
One CFO told ansarada: "assemble a deal team. You need to have an overview over the entire M&A process. You need to understand, if you are on the sell side, what aspects of the business the buyer needs to understand. You have to ensure that your strengths come through in your presentation of materials. That means you have to have the correct people in your M&A team to tease out the right details."
Many CFOs have a due diligence checklist. One CFO with extensive transaction experience said he has an M&A check list that revolved around due diligence. It includes:
due diligence checklist agreement
due diligence itself
due diligence review
legal agreement review
Post-acquisition integration
Tip four: Get a data room
Data rooms help manage document flow during the due diligence process and ensure that the deal is kept confidential.
Documents today are electronic. It makes sense to use a data room but it is extremely important your advisers and you are thoroughly briefed on how to use a data room.
One CFO told ansarada: "our ansarada data room was good. It allowed things to happen smoothly. We got a lot of questions answered. I have used a Dropbox-like data room provider for several small deals previously. But with ansarada I was able to log on and was able to control access to documents with the security functions. I could get the proper backups of documents. I could get an audit trail, who logged in for example. With a Dropbox-like data room you lose control and access. After using the software of ansarada I would prefer to use ansarada even in smaller deals. You have a better audit trail, a collection of records. "
Tip five: Be prepared for the unexpected
Patience is key in a deal.
Another CFO told ansarada: "I would also say never get too far ahead of yourself in a deal. A deal is never "done" and a deal is never "dead." Play it as you see it. Don't get too wound up physically and emotionally. Don't let the outcome cloud your judgment. Don't do a deal for the sake of doing a deal. Try to stay detached and make a decision on the metrics but still keep the vision in mind. One of the most frustrating parts of life in M&A is that M&A is never what it seems. The devil is in the detail. Nothing is smooth. There are for example, legal complexities. Understand the detail and the risks. That is the key to understanding the M&A transaction. Be fully aware of all the facets of the deal."

Ansarada is the one place where businesses get ready for their next material event.

Request A Demo