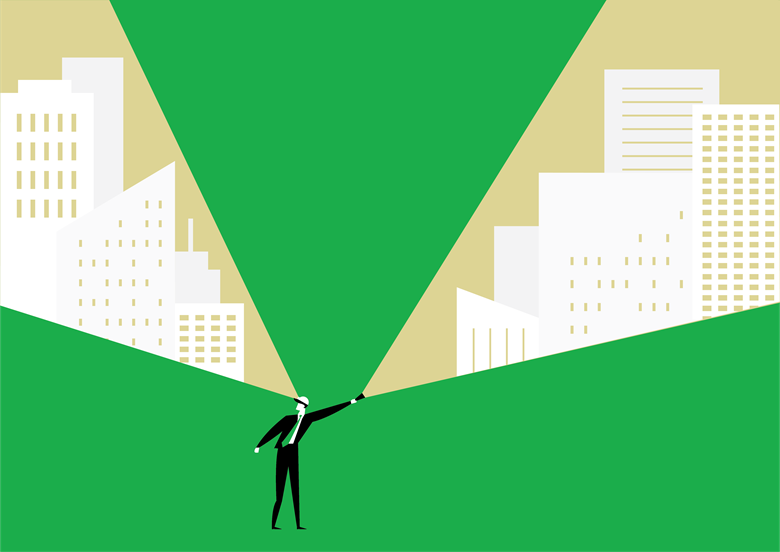 In the last decade, penalties for non-compliance have reached into the billions of dollars.
Baker McKenzie
recently found
a significant gap still exists between good intentions and best practice, despite a significant increase in focus on compliance due diligence (CCD).
Parties are frequently exposed to 'unnecessary and avoidable risks that could negatively impact pricing, profitability and even call into question the fundamental rationale of the deal'.
The report revealed that:
41% of respondents said more than a quarter of their recent deals had failed due to discovery of compliance issues or risks over the past three years; 26% said more than half had failed

55% said conducting proper CDD increased the chances of success of completion and value creation in an M&A or joint venture transaction

56% wished they had dedicated more time to conducting compliance due diligence post closure

Here are 7 features that have been designed to help you avoid compliance risk, handpicked by Mitch from our knowledgeable Customer Success team.
1) Integrate compliance into the process with Pathways & scorecards
Pathways & scorecards, combined, give you a structured blueprint to follow for any outcome, from audits to M&A, exits and more. Pathways lay out a framework to address compliance due diligence (CDD), from antitrust laws and data privacy to sanctions and environmental compliance. They bulletproof and integrate compliance due diligence into the overall diligence process.
The most important part of compliance is knowing what's required. How can you tell you're managing regulatory obligations and risks facing an organization if you're not working to a specific framework? This is a key aspect that Pathways and scorecards address.
Read more about using Pathways for compliance here
.
2) Lock, track and self-destruct files
Share your most sensitive information confidently with the ability to remote self-destruct documents at any point in the transaction. When you remove a bidder or guest from the transaction room, their rights programmatically expire, including all information saved outside of the room. Allow outside parties to run the financial models required for proper analysis, while removing their right to retain your most important data later on.
This level of data security extends to print and save controls of Microsoft Office and PDF files both inside and outside the data room as well.
3) Centrally manage Q&A end-to-end
Maintaining confidentiality is critical to complying. Requirements differ on the buy-side and sell-side; use a central Q&A system for ease of reference in a single location is a major advantage. Keep track of what's been asked, what's been sent, and avoid lengthy email back-and-forth and duplication of work.
The ability to add comments, or to @ someone directly within the scorecard and have them get a Q&A notification via email is key to tracking and managing progress.
4) Keep the complexities behind the scenes
90% of all data breaches can actually be traced back to human error, according to a
report
from Willis Towers Watson.
Our security engine is designed with the end user in mind, whether they are a senior stakeholder or a junior analyst. All the complexity is hidden in the back end, leaving only the simplest controls at the front and reducing the
potential for people's mistakes
.
"Our business relies on [the Ansarada] platform for information exchange and to manage the Q&A process," said Rowan Fisher, Capital Transactions Manager at Stockland Group. "Ansarada has allowed us to minimize complexity, reduce transaction costs and move forward with confidence."
Get all the controls you need to protect against mistakes and ensure total compliance during your transaction when it comes to managing risk, people, critical information and security.
5) Granular control
Use key features to maintain control, like threaded commenting to create a record of all activity and questions, and subject security to maintain anonymity.
6) Dynamic watermark security
Apply a default or customized dynamic watermark to any PDF in the Room. Default watermarks include the basic user details of the person who opens the document, including their IP address, email address and date/time the document was accessed.
Insert dynamic tags in the watermark text to easily track the engagement and activity associated with the document. The result is an impenetrably secure set of documents, the granularity of which feeds into our fifth feature – a full audit trail of all activity, down to the most minute detail.
7) Digitized reporting & audit trail
The most common compliance errors result from using hearsay, guesswork and non-standardized reporting. Being able to trace records from their origins through their many evolutions is key to offering full visibility and transparency to the wider business, stakeholders, the board, etc.
Generate a digital audit trail - comprising every action, question and critical click - to express the truth on where your transaction stands.
With activity reports on users, documents, Q&A and more, you can satisfy any compliance, disclosure or reporting requirements with ease, and with the confidence that not a single thing is missing.
Compliance due diligence a growing concern
While improvements are being made, a fast-changing regulatory environment makes improving CDD processes an ongoing challenge for most dealmakers. 74% of dealmakers cite the need to keep pace with changing laws and regulations as the top areas of focus in their primary industries, while 69% say that modernisation or digitalisation efforts will be a key focus area in the next year (
Baker McKenzie
).
Want to learn more?
Let us show you all the ways you can safeguard your reputation and business from non-compliance
Ask us for a demo today