Ditch the DVDs: Data room archives have evolved
Sure, you could archive your data room and stick the DVD or USB stick in your drawer for safe keeping. Or, you could meet compliance requirements while keeping your information maintained up-to-date, secure, accessible and ready for the next deal in the Ansarada platform.
By AnsaradaThu Feb 13 2020Innovation, Virtual Data Rooms, Audits and compliance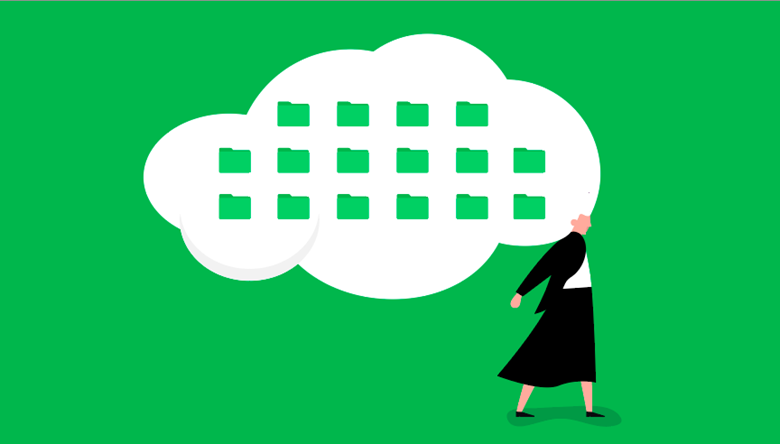 We talk a lot about the disruption of legacy deal processes by technologies that make them not just inferior, but sometimes downright senseless.
One of these processes is the
archiving of a data room
onto a DVD or USB stick.
Once your deal is completed, you need a comprehensive, detailed archive to get sign off, with high regulatory compliance to mitigate risk improvements.
The archive section in your Ansarada
data room
software
can give you a full audit trail of disclosure through a digital archive, including an overview of what archives have been requested and what's included in each. This insight gives you visibility as to what activity has been going on in your data room, and the ability to track and download it all. And if you need it, Ansarada can put it on a USB stick for you.
So what's the problem?
There's no doubt that archiving this critical information is essential for dealmakers to meet important proof of disclosure requirements – but the way they are delivered is problematic.
Data room archives are often stored on DVDs or USB sticks, old school technology that has already been made obsolete, as evidenced by the 5.5 million boxes of discs that are estimated to hit landfills every year. Data on drives corrupts and degrades over time, which can be a serious liability that isn't usually considered.
People hold onto USBs to protect the privacy of their data – but the information sits there, representing a single moment in time and quickly becoming irrelevant. More often than not, these are never looked at again.
You may have ticked the necessary boxes – but what good is this information if it's not being kept up-to-date, accessible and reusable for the next deal? There's a much better way to store, maintain and leverage the information being archived while staying compliant.
Stay on top of your most important business information
After going through a deal, your business – or your client's business - is in its optimal shape. It's been through the most intense risk and opportunity assessment there is, which means any gaps or issues that existed have been resolved, and that it's presented in its best light to potential buyers or investors.
It's also at this point that you have the most comprehensive understanding of the business and its position in the market, which enables you to hone your business strategy and make the most of opportunities that come your way.
Why not keep it that way?
Now, you can securely transfer your archive information from a data room into the Ansarada platform. Past work stays housed and synced in the platform, so you can keep archive data tracked, visible and up to date, ready to put to work again on the next opportunity.
You can even integrate the platform with popular apps like Google Drive or DropBox to automatically update and sync files, maintaining your optimal organizational structure and making all your hard work go further.
Within the platform,
Pathways
are digitized checklists that guide you through preparation and execution of an event. Simply apply your existing information to a Pathway when you're ready (ie. M&A Pathway, IPO Pathway) and you're already well on your way to the next successful outcome.
Be ready before due diligence
Historically, legacy
virtual data rooms
haven't covered the full business readiness lifecycle due to cost and narrow features. Companies have been confined to using VDR software at the time of the event, leaving them unprepared and uncertain at critical stages, and not leveraging past due diligence work.
By storing information in a single, secure location, and structuring and managing it using Pathways built off 35,000 previous transactions, the Ansarada platform prepares businesses for deal success long before the due diligence process commences. Flexible pricing enables you to keep this information optimized with a minimal user count, and boost your plan by adding team members when activity ramps up.
When it comes to critical business outcomes - whether it's a simple audit or a complex M&A deal - now you can be confident you are prepared. There is always a next event, so if you're about to archive a data room, ask yourself if you can benefit from having this information maintained and ready. We're willing to bet the answer is yes.
Ask us for a demo of the platform
And we'll show you how we can put your archives to work for you.