2022, wrapped
To set you up for success in the new year, here are the top 10 resources that our customers loved.
By AnsaradaWed Dec 21 2022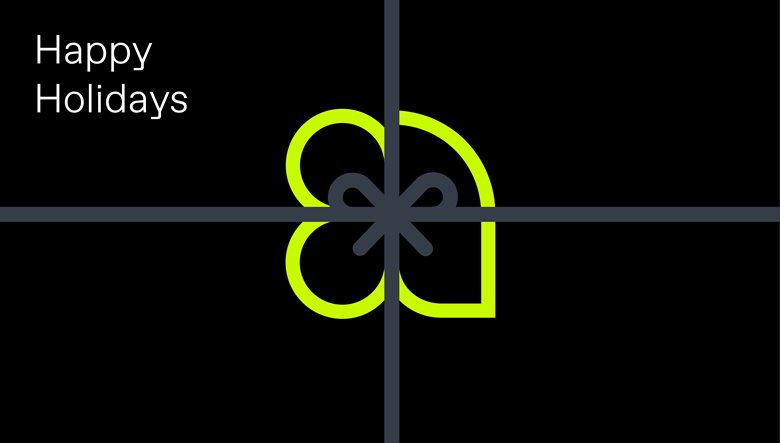 Stay well and enjoy your holiday break. We look forward to continuing to serve you in 2023.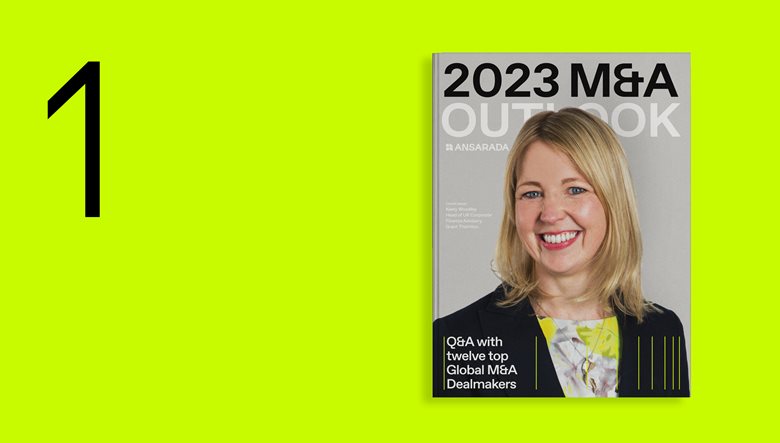 2023 M&A Outlook: Q&A with twelve top Global M&A Dealmakers
Ansarada has partnered with Mergermarket to launch a new report, 2023 M&A Outlook: Q&A with twelve top Global M&A Dealmakers. We interviewed twelve leading dealmakers across regions and industries to get their predictions for the year ahead, as well as important trends to watch.
Overall, 2022 has seen total M&A figures fall short of the heights achieved in 2021, but this was always to be expected. After a strikingly hectic year for global M&A, activity was bound to cool down.
Persistent inflation, slowing growth and rising geopolitical tension were already at the forefront of dealmakers' minds this time last year. Russia's invasion of the Ukraine at the start of this year, and the subsequent dislocation this caused in energy prices, along with a continuation of strict COVID measures in China have continued to exert challenges for the global macroeconomic picture.
To curb inflation, central banks the world over have hiked up interest rates – meaning that the era of abundant, cheap deal financing has come to an end. Yet, the dealmakers we spoke to were far from pessimistic.
Read the full 2023 report here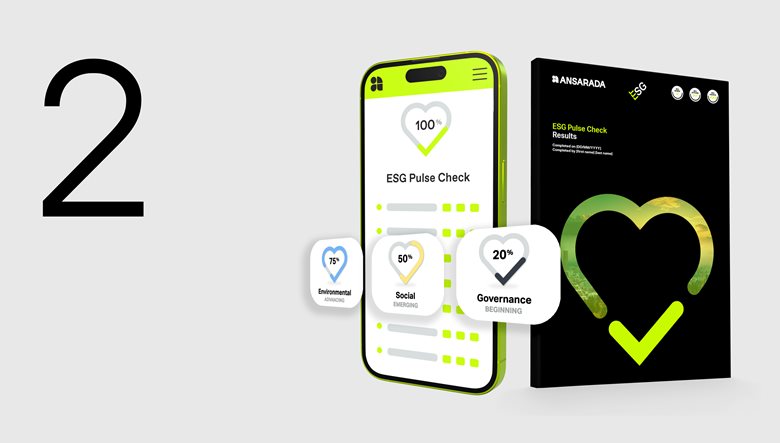 Unlock the benefits of ESG in 10 minutes
See your results and rankings instantly. Take the free ESG Pulse Check!
In a fast-changing and dynamic global business environment, it is no longer a question of if you should manage your ESG impact and performance but how. Investors, regulators, suppliers, customers, and employees want to know what companies are doing to address ESG challenges. Firms that do not get onboard will be left behind.
Put responsibility at the heart of your organization and empower your team to be a force for good. Learn from our experts about why Environmental, Social and Governance (ESG) matters and how it creates a positive impact.
The ESG Pulse Check has been designed by ESG experts to provide a snapshot of your strengths and areas for improvement. It is your first step towards starting your ESG leadership journey and realizing your ESG potential.
Take the ESG Pulse Check here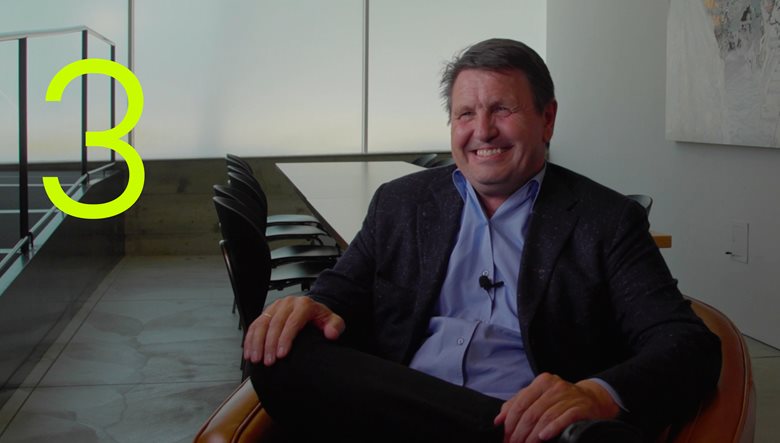 GrowthPoint Technology Partners gets startups in order
Mike Shepherd is CEO, Founder and Managing Director at GrowthPoint Technology Partners, a boutique technology-focused investment bank located in San Francisco, California.
GrowthPoint Technology Partners is an investment bank that provides financial and M&A advisory services to technology companies globally. They recently celebrated their 17th anniversary; 17 years of helping their clients deploy and grow their technologies around the world.
"A lot of the companies we work with at GrowthPoint are emerging growth companies, and so what really matters for our clients initially is what problem have they solved, and what technology have they developed? We take the time to understand the technology. Most of us are engineers or have a strong engineering background, and as a result, we really understand the value of what's being developed," says Mike.
"Second thing that we do, we really understand how to position that technology strategically so that an investor or an acquirer can see how they can grow that company into a much larger company," he says.
Watch Mike's story here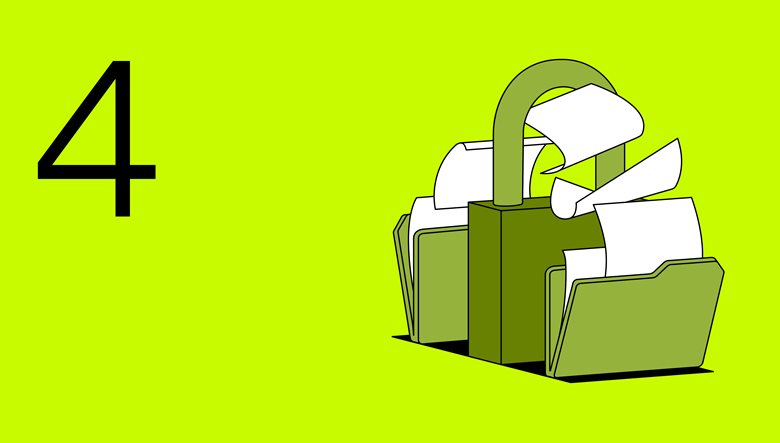 Never send a risky file attachment again
Earlier this year, a Japanese man went out for a few drinks after work. It doesn't sound particularly newsworthy.
However, this unfortunate gentleman got more than your standard hangover when he managed to lose the personal data of nearly half a million people in the form of a USB stick that was stolen along with his bag.
We all know that sharing important documents and sensitive data through online storage drives and attachments over emails is inherently unprotected and fraught with risk. We've all seen the headlines touting cyber hacks and data breaches - too many to count, in this year alone.
We are on a mission to raise and protect your potential and as part of our 'call for order', we've launched a new Secure File Sharing tool that brings you the same level of bank-grade security you've come to expect from our Data Rooms.
Ansarada Secure File Share comes right alongside your free Data Room, so you can quickly, easily and securely share your documents in the very same space that you prepared them in. Give instant access for the people you want to share with - no Ansarada account or software required.
Learn more about Secure File Share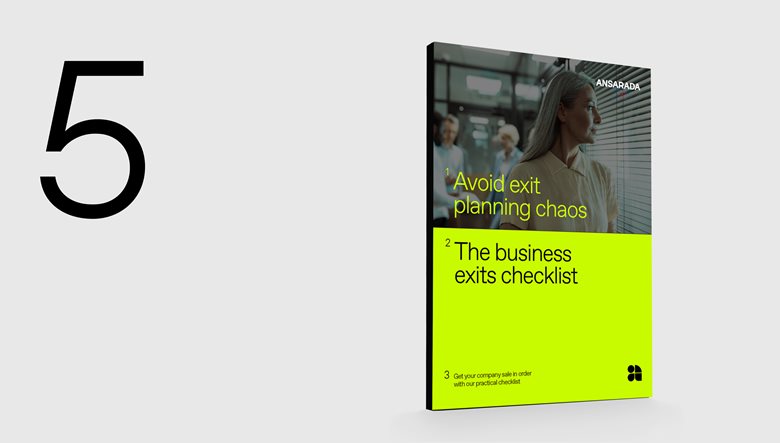 Get your exit in order with our practical business exits checklist
Business exits, done right. Follow this simple framework to start developing your business exit plan today.
Understand business exits checklists and how to use them
Learn how to structure your information to avoid unnecessary time, cost and risk
Find out how you can digitize the checklist to automate your sale preparation and due diligence (DD) workflows
Download the business exits checklist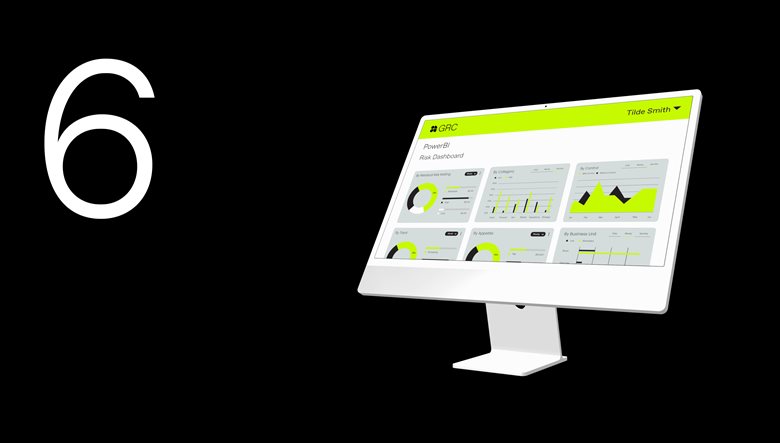 Bring order to GRC reporting with embedded PowerBI Insights
GRC professionals can spend up to 40 hours a week creating reports and custom-building their own charts, often from raw data in a spreadsheet. We know this because you have told us – over 50% of Ansarada TriLine GRC customers said that reporting was their biggest pain point.
For reporting to be accurate, real-time, and reflect enhanced data, you need a solution that is less time-consuming, less manual, and less prone to human error.
We've partnered with Microsoft to embed PowerBI into the Ansarada TriLine GRC solution to completely change the game when it comes to your reporting requirements.
Learn more about PowerBI Insights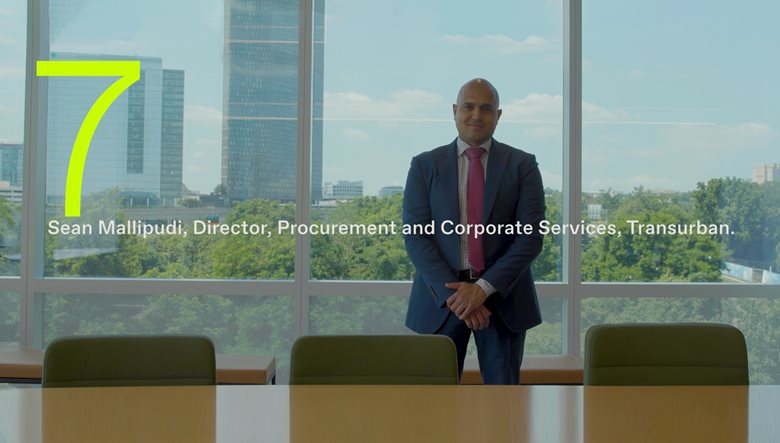 Transurban blazes paths forward in infrastructure procurement
Sean Mallipudi and the team at Transurban in the Greater Washington area know when it comes to building critical infrastructure, everyone wants to reduce risk. Sean uses Ansarada's Procurement Software to help set up a fair and equitable infrastructure procurement process.
"We have used the Ansarada platform for all our infrastructure procurements, since we began doing design build procurements here. Really the reason behind that, is it's just got the full suite, and all in one, so we don't need to use Ansarada for parts of our procurement and then other tools to build it in. Ansarada's got the ease of use, the access to the data, the Q&A functionality, and then the phenomenal customer support."
"The beauty of Ansarada, and really one of its key features, is the live Q&A functionality, which allows us to provide information back to bidders in real time so they can incorporate, but also then they can follow up with any additional questions they may have. So that live Q&A is critical, and is gold, and has really set us apart from just your standard procurement processes. The ease of use for it, so the ability to add people, and drop people, is very quick."
Watch Sean's story here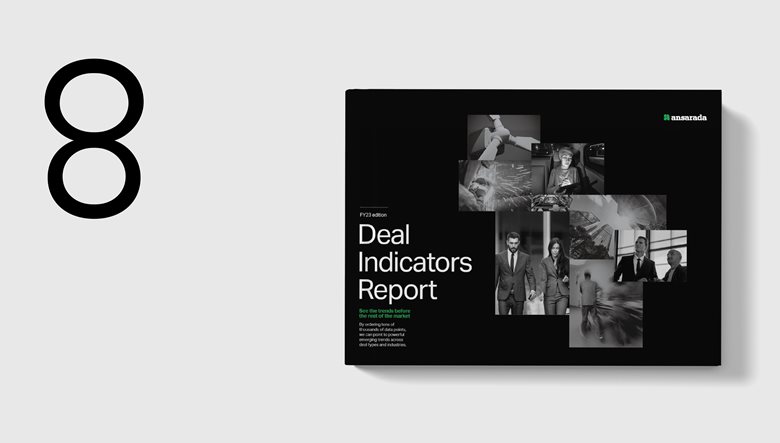 Make sense of the market with Ansarada's Indicators data report
​​The Deal Indicators report was created to help our customers benefit from the wealth of data we collect anonymously through our data rooms and platform.
We've taken tens of thousands of raw, anonymized data points from more than 24,000 deals - including those that are active and ongoing – and ordered them to surface emerging trends across deal types and industries.
Most data reports are written after the fact. They tell you what's already happened, giving you a picture of 'what was' and offering little value.
Indicators gives us a unique ability to show you the trends six to twelve months before the rest of the market, the average deal taking that long to complete.
Download the FY23 Indicators report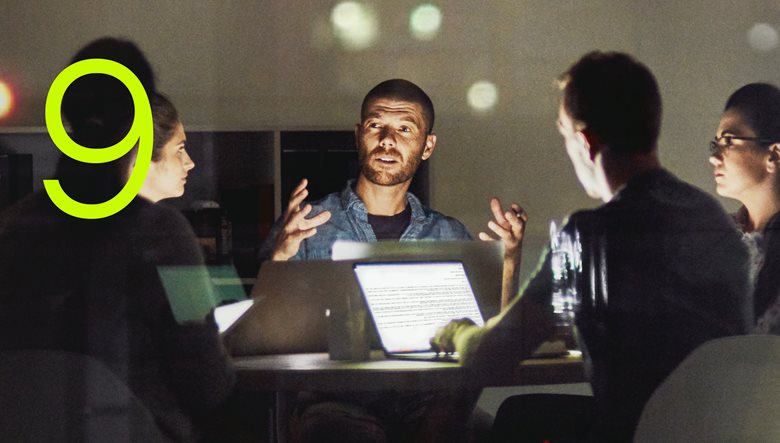 Get your integration in order with our practical post-acquisition checklist
Post-deal integration, done right. Keep integration activities front of mind as you complete earlier phases of the deal.
Understand post-deal integration checklists, what's in them and how to use them
Learn why integrations fail, and how to avoid risks of a failed integration
Find out how you can digitize the checklist and automate your integration process from Day 1 through to your 100 Day Plan
Download the post-deal integration checklist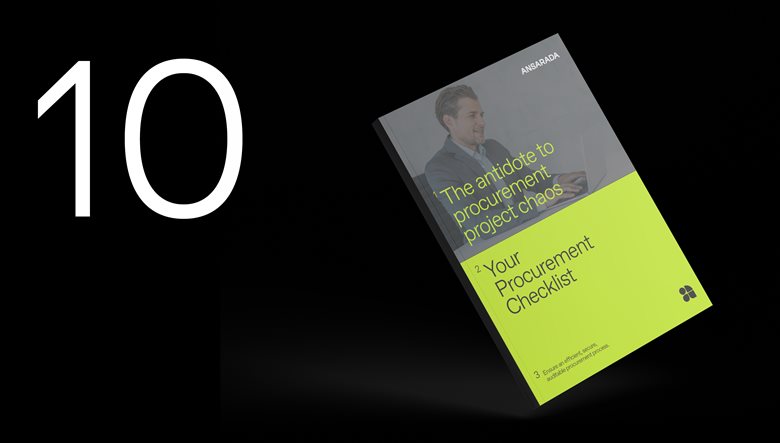 Your infrastructure procurement checklist
We've broken down the questions you need to ask of your procurement solution provider to meet all non-negotiable requirements in the most secure and efficient way.
Even in this challenging environment, the non-negotiable requirements of running a complex, high-stakes project remain true. Use the checklist to ensure they are met with minimal risk or manual work.
Download the procurement checklist
Start the new year off right
Start preparing for your next outcome with a free Data Room.
Get started for free