5 ways to give your client confidence in their deal outcome
When it comes down to it, good deal execution is all about confidence.
By ansaradaMon Jul 29 2019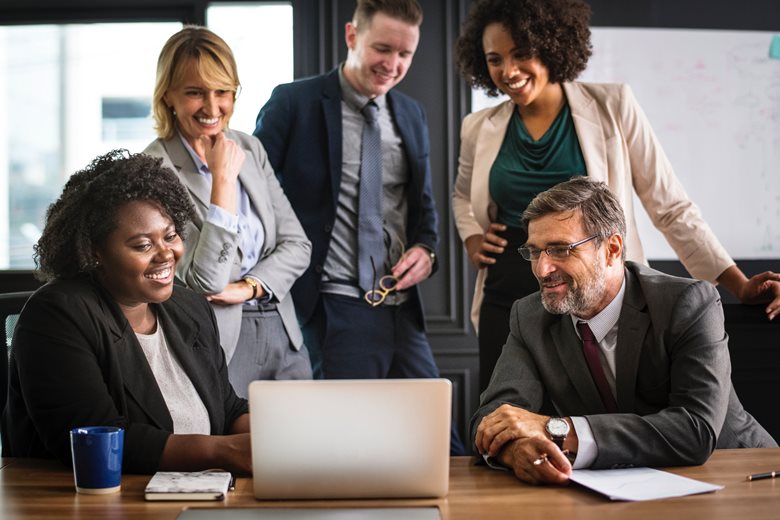 The confidence you're making the right decisions on behalf of your client and your team. The confidence you have all the information and resources you need to achieve an outcome. Confidence that every critical click made within the data room is secure and doesn't jeopardize your client's outcome. With your reputation and your client's business on the line, how can you stay confident while simultaneously expecting the unexpected?
Here's how.
1. Certainty in price
Price uncertainty is something advisors have put up with for too long. However well-intentioned or well-calculated, your client's estimation of the volume of their deal in terms of documents and data will be inaccurate.
And it's a pretty open secret. 70.1% of deals run beyond their initial contract terms, and 74.9% go well over their initial data estimation.
Other data room providers charge by the document or megabyte, which leads to bill shock and broken client trust. Our rooms all come with unlimited data, so you can tell your client – with confidence – that there's nothing hidden in the fine print. The fee will stay the same, even if unwelcome surprises pop up in the transaction.
Get the confidence you can let the deal run its course without having to present your client with a huge overcharge on top of their initial budget. Learn about our per-user pricing here.
2. Certainty in where you stand
Your client might be convinced that their business model and strategy are rock solid, and that it won't take much to influence investors in their favour. However, until they have all the evidence to back it up, you might find yourself wondering whether you've wasted your time.
Get a clear picture of where your client stands in fifteen minutes with a templated digital scorecard that benchmarks their material information against tens of thousands of similar transactions. Their score is a tangible measure of how ready they are to move forward, so you can see where the gaps and opportunities are immediately, and take the appropriate steps to help them get prepared.
No wasting time on the wrong clients or setting unreasonable expectations.
Get the confidence you have all the information upfront to make the best decisions for your client, and show them exactly where they stand on day one.
3. Certainty that you're protected
At game time, you need to be prepared for a third party to get all over your client's business. Whether they are potential bidders, investors or regulators, they've got one thing in common; they're looking for risks and opportunities in material information that could make or break the company.
With all your client's material information visible within the platform, use advanced collaborative and security tools to ensure that tasks are assigned, someone is accountable, and permission controls are secure by default to eliminate the likelihood of human error.
Due diligence Q&A keeps an audit trail of every action and comment AND keeps your critical IP within the data room – not subject to the risks associated with legacy systems like email or spreadsheets. Stay on top of all of your risks from the beginning – not just at game time, when failing can be catastrophic.
Get the confidence you're covered by automating readiness – the only solution to addressing risks today and preparing business for tomorrow.
4. Certainty in the most efficient process
As an advisor, manual work and low value tasks can account for more than half of your deal preparation and execution – a massive drain on resources that are scarce enough during a transaction.
Free up your time and energy to focus on more strategic, high-value work with the use of purpose-built AI and collaboration tools. Automate reporting, self-sort documents, and get instant answers on your pressing deal questions without requiring hours of analyst work, using the Ansarada Intelligent Deal Assistant (AiDA).
Get the confidence you can speed up and optimize deal processes to get to a successful outcome as quickly as possible.
5. Certainty in what's coming next
AiDA is the term for Ansarada's suite of AI-powered deal tools. AiDA doesn't only help you automate and speed up processes, it gives you data-driven insights into your deal, including your bidders' motivations and likely next moves.
The Bidder Engagement Score tells you the likelihood of a bidder completing the due diligence process, reaching the negotiation stage and submitting an offer – with up to 97% accuracy by day 7 of the deal.
The Bidder Engagement Score is trained on 35,000+ global deals to give you unique insights into your bidders' motivations, so you can focus your efforts where they're needed most. Know who's interested, who isn't, and why – while there's still time to change the outcome. Less time spent chasing up insights, and more time successfully executing transactions.
Get the confidence you are making decisions with complete foresight, maintaining competitive tension and maximizing value in the deal.

Confidence in a high-performance outcome every time
Purpose-built for collaboration, risk reduction, data-driven insights, and unparalleled efficiency, Ansarada is the only platform that can give you and your client confidence, however uncertain the climate.
Get the confidence in the best outcome for your client, every time. Ask us how.

Download the guide to high-performance dealmaking
Learn how to give your clients the gift of always-on certainty when it comes to driving high-performance outcomes for their business.
Download it here