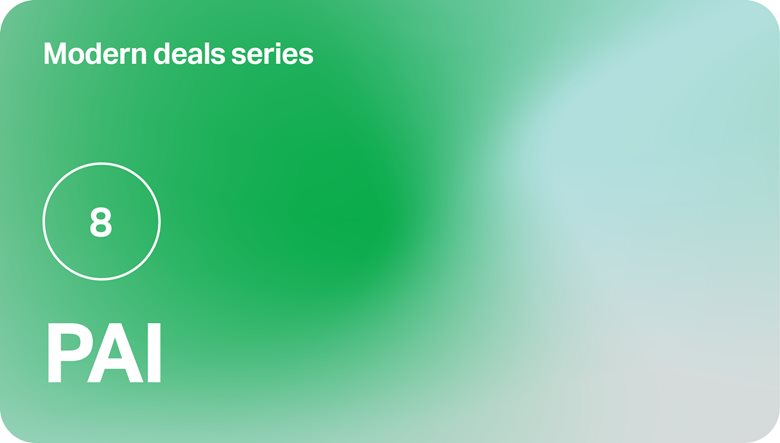 For any M&A deal to be worthwhile, a successful integration needs to drive the synergies, efficiencies and benefits laid out in the deal.
Yet despite being a critical part of realizing value in an acquisition, integration has continuously been undercut by the focus on due diligence in the deal lifecycle. Frequently forgotten amid the DD hustle, integration is often inadequately planned before the deal is closed, leading to risk and unrealized opportunities.
Add to this the historical lack of purpose-built technologies supporting this stage, and it's no wonder that this is one area where many companies can slip up.
"Many companies remain unintegrated well after their acquisition date; it's very easy for a company to get distracted from the more difficult delivery of synergies and solve more urgent operational problems," says
Henry McNeill
, leading integration consultant and subject matter expert.
'Companies that involve integration teams early in the deal process are 40% more likely to see favorable results', according to a
recent PWC report
.
A full and complete integration has its own lifecycle alongside the deal, which needs to align with and leverage due diligence activities to be successful.
Post-deal integration: The legacy way
In the past – and even today – integration planning and processes commence late in the deal lifecycle. Once a deal is complete, the teams might get together and say 'right – where are those employment contracts?' and - surprise! - they are locked away in the data room with other valuable information, possibly inaccessible for some time.
Consequently, the team responsible for integrating the two business entities tends to start from scratch using their own Excel spreadsheets or project management tools, without having direct access to information gathered during the due diligence phase.
The risk of losing valuable data and insights is a natural consequence of information silos that can form, particularly if key staff members have left the business, or if the deal team has finished up without transferring synergy explanations or intelligence. On top of this, the company risks wasting resources on duplicated work and double-up processes – not to mention the additional time spent reconciling the differences between the two.
Working without proper visibility, there is often a lack of accountability and alignment for the new business entity, which can leave the path forward unclear.
Post-deal integration: The modern way
Creating shareholder value comes after the deal is done, which is why it's so crucial for advisors to get out of the transactional mindset and focus on ongoing business lifecycle management and support. If all this critical information is housed inside a single platform, it can continue to add value to the integration team long after the deal is done. There is real efficiency to be gained from not having to seek out this information.
"As deal technologies extend deeper in both directions - both before and after the traditional deal event - we're seeing huge efficiencies being gained through data centralization and a complete audit trail of activity that supports the post-merger integration phase," said Stuart Clout, Ansarada's Chief Revenue Officer. "Having that complete record centralized in a single platform helps capture the value of the transaction; you have a complete history of what's occurred, and you don't get information or intent leakage."

Centralize integration topics and workstreams
We partnered with leading integration consultant Henry McNeill to develop the Post-Acquisition and Post-Merger Integration Pathways – the first of their kind to clearly identify those topics and workstreams for most efficient integration of a newly acquired entity.
Ansarada's
PAI and PMI Pathways
enable a central structured repository for integration delivery, utilization of knowledge acquired through the transaction diligence exercise, and planning for all buy-side activities.
"There's no industry best practice or standard structure for post-acquisition integration," said McNeill. "What I have found is that many businesses start from scratch on the next acquisition, making the best use of their previous experiences, chiefly due to different people being involved and a lack of a long-term reusable repository to store experiences," said McNeill. "A PMI template they can use and adapt is very advantageous."
The Pathway starts on Day 1, when the acquisition contract has been finalized, and leads you through the 100 Day Plan and the key functional areas (Corporate, Finance, Legal, Procurement, Sales, Marketing, R&D, Operations, IT, IT Infrastructure, HR and Payroll).
The first 100 days (or three months) are crucial – a tangible amount of time to show progress to boards and stakeholders. Businesses should expect a high degree of instability, politics, and possibly even hostility, so executing this is key. The planning and involvement can vary depending on the size of the businesses and the type or depth of integration, which is why you can turn off Pathway requirements or topics that don't apply to you.
Learn all the ins and outs of integration in our 18-part series PAI Masterclass with Henry McNeill.
Realize valuable synergies with Ansarada
Learn how to centralize all your information and connect valuable due diligence findings with your integration project. Book a demo today.