Seven great reasons to switch to an all-in-one Tender Platform
We count down the seven key differentiators that make our tender platform more secure and efficient than any other.
By AnsaradaTue Jul 28 2020Innovation, Tenders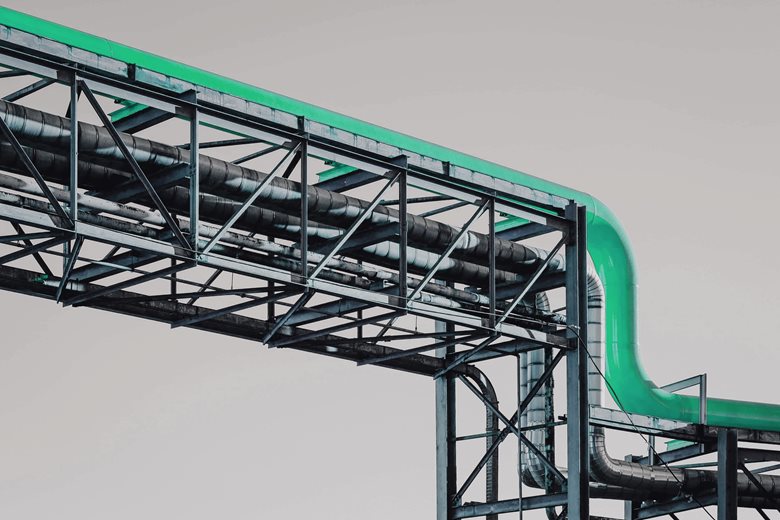 Fact: Tenders are high-value, high-risk transactions with a number of non-negotiable requirements that must be met for a fair and equitable process.

During the current downturn, undertaking these large-scale infrastructure and government projects will be crucial for boosting economies globally - but in this climate, there is added pressure to execute them as efficiently and securely as possible.

Best practice tender management requires the highest levels of security, transparency, probity and anonymity in carefully staged workflows. Any time an aspect of the process requires external management or a different software to be used, unnecessary risk is introduced.

The safest and simplest way to achieve all of the critical requirements is to manage all aspects of the tender from end-to-end in a single platform. Here are 7 good reasons why.

#7. Full lifecycle document security
Security is undoubtedly one of the most important considerations in any tender process. You need flexible document security options that allow you to maintain control over who can do what, when and where, across both bidders and project teams. File self-destruct is a great feature that ensures control over documents down to the most granular permissions – even if they have been saved externally.

The Ansarada Tender Platform is the only solution that enables full lifecycle data security for documents within the platform, allowing you to disable access to documents at any point, regardless of where those documents are saved. Other solutions require security add-ons, opening documents up to vulnerabilities the second they are shared outside of the secure platform.

#6. 2-way Q&A
To develop a proposal, tenderers and bidders must ask and answer hundreds if not thousands of questions; in fact, up to 70% of the total procurement process can be spent running Q&A. As the most time-consuming aspect of tendering, managing the huge volumes of queries efficiently is essential – and virtually impossible to do without error using external systems like email or spreadsheets.

Ansarada's Tender Platform includes a purpose-built two-way RFI/Q&A process that is efficient, controlled and fully trackable. This allows bidders to ask for clarification on the RFP documents, and the evaluation teams to ask clarification questions on bidder submissions all within the platform. It also allows you to approve and answer questions directly within the platform, keeping questions and answers accessible and auditable in a single location.

#5. Probity automated
Demonstrating probity or fairness is another essential requirement of all tenders. When processes take place in multiple different systems, probity can be called into question.

It is significantly easier to demonstrate fairness when everything takes place inside a single purpose-designed system. Ansarada's Tender Platform allows the project team to easily implement, manage and prove equal access and fairness for all bidders.

The platform automates all legal requirements for activity tracking, including Q&A, for probity and audit purposes, and takes repetitive manual work out of the equation. Intelligent reporting is available on demand to quickly arm the team with the information they need to determine their best plan of action.

#4. Submission tool

Safe and efficient bid management is another critical aspect of tender management. Bid teams must remain anonymous, with all submissions completely private and secure, and inaccessible until the appropriate time.

Managing all the individual bids is generally done using legacy systems like email, spreadsheets, or basic eProcurement portals, which creates unnecessary complexities and risk.

Within the Ansarada Tender Platform is a highly secure 'locked box' submission tool that enables controlled transmission of bidder submissions and workflows. It is a controlled environment in which to handle these submissions securely within a single location, keeping bidders' identities, files and confidential questions completely segregated.

#3. Redaction tool
While there are plenty of redaction software options out there, the majority of these require taking the file out of the document management environment, actioning the redaction, then loading the document back in. This breaks the audit trail and loses security protections on these highly confidential documents, and involves a number of additional steps, which wastes time when it's already scarce.

Ansarada's new redaction tool allows redaction to be performed while the document is still secure inside the platform. This maintains integrity of the audit trail and saves multiple time consuming steps, but most importantly, ensures that the bidder's sensitive IP contained in their submission is kept secure within the platform.

Learn more about the new redaction tool here

#2. Evaluation tool
Another feature unique to the Ansarada Tender Platform is built-in evaluation functionality.

The evaluation tool gives project administrators the ability to enter the project's evaluation criteria and create reports inside the platform that each of individual evaluators and teams will complete. The system ensures that the evaluators and team leaders can only see the submission information and other reports that they need to see at all stages of this process, with full visibility for the administrators on progress made.

Once the evaluation phase is completed, a full report extract can be created and used for the award process. All activity within this complex process is tracked and included in reporting as well as the project archives.

Integrating the evaluation process ensures that all security and probity requirements are met and ensures that the entire tender process is managed in the one system.

Learn more about the new evaluation tool here

#1. Dedicated Customer Success team
In the midst of a complex tendering process, knowledgeable and timely support for both bidders and internal departments is critical to the ongoing success of the project. With so much on the line, you need to be able to access real-time assistance and guidance.

Ansarada's 24/7/365 support teams are based in Sydney, London and Chicago, and available on demand to all project teams, advisors and bidders around the clock. The team's expertise spans all projects types and use cases, including numerous large-scale government and commercial projects with thousands of end users.

Overall, we've facilitated more than $400b of tendering processes through the Tender Platform.
Best practice tender management occurs end-to-end in a single location
Book a demo today and we'll happily walk you through our Tender Platform and any features you'd like to learn more about.
Book a demo