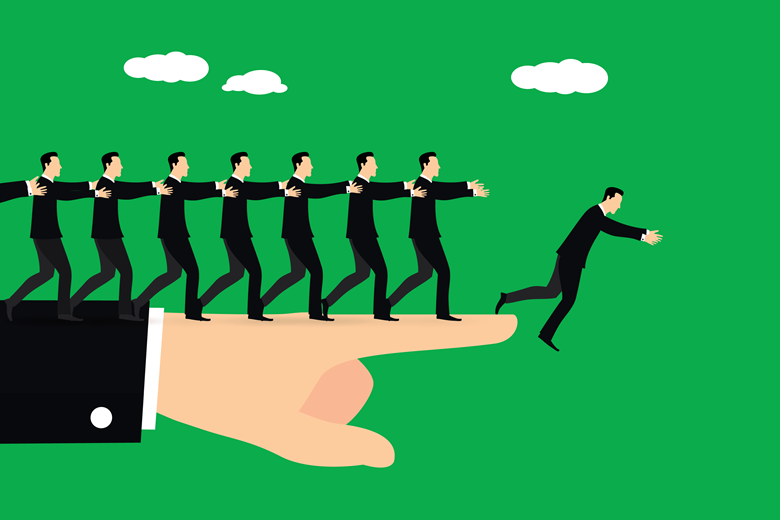 "I don't deal with Data Rooms, speak to my analysts."
We hear this from senior advisors frequently, in one form or another. (On the extreme end of the spectrum, it's "I get paid too much money to care".)
This type of comment reveals the typical attitude of seniors when it comes to running deals. The perception is – and always has been – that Data Rooms are for due diligence only, and you deal with Data Rooms if you are a junior. And seniors tend to be deeply entrenched in the ways things have always been done.
The problem with this mindset is simple – Data Rooms have evolved in major ways.
Digital Data Rooms
today can facilitate the entire deal lifecycle for multiple transactions simultaneously, supporting critical deal strategy and preparation activities all the way through to a seamless
post-deal integration
for your corporate clients. Much of this process can be templatized in workflow tools and notifications seamlessly embedded into the Data Room. Think automation, scale, efficiency and reduced risk.
If senior advisors don't understand modern deal technology enough to fully support their clients throughout their most critical outcomes, then they are seriously missing the point - and at risk of losing business to the advisors that do.
Tradition vs. transformation
The tendency to revert to 'the ways things have always been done' places the bulk of inefficient, manual work on junior staff. Seniors seem to have little or no desire to improve processes and operations that could significantly benefit them and their clients, which stands in direct contrast to their desire for greater speed and profitability.
Digitizing and improving processes to make them more efficient is seen as something to be worked out by juniors when they have spare time. Spoiler alert: They don't have any spare time. They are like hamsters stuck on a wheel – and stuck in the office until 3am. But
100-hour work weeks aren't sustainable
.
Deal technology that automates processes, reduces risks and surfaces valuable data is creating a shift. Investment banks that are doing it right are already
automating much of the manual 'grunt work'
that lands on analysts' desks.
Analysts and other junior roles will be the first to benefit from automation, fast reporting and accessible insights, so they can make progress more visible to partners and directors.
"We don't want to overwhelm our clients"
"I'm not sure how our clients would go with using this" or "how would a CFO manage?" are just some of the concerns raised when we talk about game-changing deal technology.
Our response? This is the exact same thing they said before virtual data rooms were used widely and physical data rooms were the norm. Imagine if advisors and their clients still had to rifle through drawers full of paper files every time they conducted a transaction. It's unthinkable – and yet seniors revert to fear of the unknown is what they revert to.
We pride ourselves on our sophisticated simplicity, and our deal technology is the easiest to use on the market. Because if the tools aren't making life easier – for you and your clients –they aren't worth building in the first place.
Advisors aren't supporting the full deal lifecycle
The fixed mindset of seniors leaves much to be desired by their clients, especially in the post-deal integration phase where the real value of M&A is realized.
Corporates agree that
most of the value from M&A is captured post-deal
, through the integration process, and that this is the hardest part to get right. Yet this is an area where advisors are notably absent.
By focusing only on closing the deal – then leaving their clients to figure out the rest – advisors are neglecting the most critical part of a transaction. They are missing the opportunity to take all the work that's been done as part of that due diligence process and flow it through to the next stage, leveraging this information during integration to help the business manage its risks.
If advisors conducted due diligence with the end in mind, this would already contribute to integration work for minimal extra effort. There is infinitely more value to be gained from advisors supporting their clients across the full end-to-end deal process, cementing client relationships and building loyalty and repeat business.
Pay attention to your deal tech
Ansarada Deals
is an end-to-end transaction management platform, so you can take your clients from day one through to a successful integration in a single, centralized platform.
Using
Deal Workflow
, a deal project management tool that sits right alongside your Data Room, you can build out digitized checklists that facilitate all your client's deal preparation for free, including tracking progress on their RFI/NRL, NDAs, and more. All of your best-practice checklists can be templatized and reused, helping you prepare your clients efficiently and effectively.
Use these same digitized checklists to create a post-deal integration template and help your clients develop their integration strategy right alongside the Data Room, leveraging all the existing due diligence information within the platform. And reap all the benefits that come with digitization, automation and seamless information flow, including
differentiating yourself to clients
and building much stronger client relationships by delivering them more value across the full deal lifecycle.
Do more for your clients
Automate and digitize all your workflows, freeing up junior staff for higher-value work and supporting your clients through to a successful outcome. All the way through. Get started sooner with a quote and a free Data Room - with nothing to pay until the first guest user logs in.
Get a quote and a free Data Room