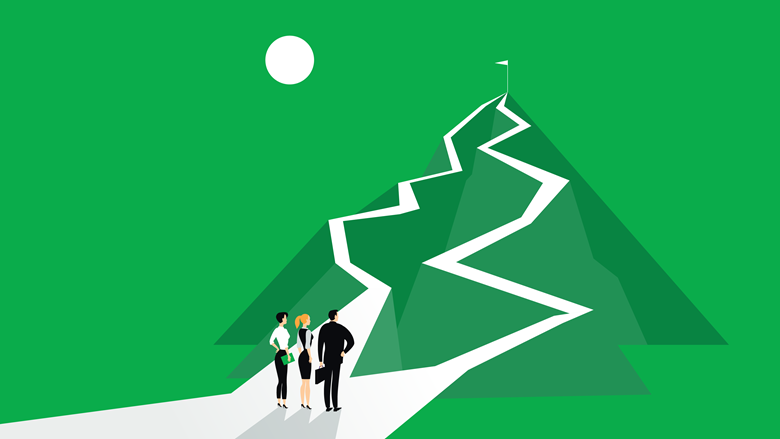 Most deal advisors don't support post-deal integration throughout the deal. There is a big opportunity to differentiate and win more business by making some simple changes to the end-to-end deal process.
Ironically, this is where the real value of M&A lies – in valuable synergies captured after the deal is done. Corporates agree that the vast majority of value realized through M&A is added through the integration process and post deal. They also agree that this is by far the hardest part of any acquisition.
The problem with this transactional mindset on the part of advisors – focusing solely on getting the deal done, then leaving corporates to work out the rest – means that integration activities are siloed from all the due diligence activities that got them to this point. By not leveraging this valuable information, corporates are the ones who suffer, taking on major risks as a result.
Advisors could and should be doing much more for corporates beyond closing the deal. There is infinitely more value to be gained from advisors supporting their clients across the full end-to-end deal process – both on the corporate and the advisor side.
Buying is easy – integration isn't
By the time the deal is closed, corporates are left with risk management concerns that they need to mitigate throughout the integration process. It's left to them to put an integration strategy together, create work streams and identify owners. The way it is done currently, it is far from a smooth or simple process.
What's missed in this approach is the significant opportunity to take all the work that's been done as part of the strategy, planning and due diligence processes and flow it through to the next stage, leveraging this information during integration to help the business manage its risks.
Put bluntly:
Senior advisors don't care about running a data room
or understand the latest deal technology enough to innovate their own processes and at the same time set their clients up for success at the most critical stage.
To eliminate major risks and realize value in your client's M&A deal, due diligence must be complemented with an integration plan. Often, an upfront integration strategy is completely missing from the M&A process and only implemented in later stages of a deal.
Corporates agree. In a recent survey conducted by Ansarada, 88.2% of corporates said they expected their deal technology to offer more capabilities across the full deal lifecycle – beyond just closing the deal. Furthermore, they agreed that advisors who could differentiate their services in this way would stand out significantly from their competitors.
Advisors need a holistic approach to adding value
What advisors need to do differently is think like their clients; that is, think from the mindset of someone who has to own, operate and drive value from an asset. Think like the CFO that's accountable in a future board meeting for the synergies and performance increase (or lack thereof) delivered from the acquisition signed off two years prior. How do you remove risks for that CFO and set them up for success?
n birds with one stone
If advisors tweaked their process a little upfront and helped conduct due diligence in a way that had the end in mind, beyond due diligence and closing, this would already contribute to integration work for minimal extra effort and optimize their own efficiency too.
Advisors could become far more appealing and differentiate to a corporate, compared to an advisor that's purely deal focused - because it's the integration that makes the difference. Even though advisors won't necessarily be there for it, they can influence and support it from the get go.
Optimizing the flow of information and processes across all stages of a transaction, and having explicit alignment between advisors and the management team and their boards, will put corporates in a position to work not only quickly, but with significantly less risk.
So how can advisors support integration with a holistic approach? It starts with standardizing on deal technology for the full transaction lifecycle.
Who is doing it right?
VMWare's Corporate Development team has been able to reduce their time from LOI to close to 21 days, all by standardizing on Ansarada. They currently run between 6-10 strategic acquisitions every year.
By standardizing and centralizing all processes using the Ansarada Platform, the team is enabled to mitigate risk, drive decision making and to move with speed, clarity and certainty on acquisitions – from day one all the way through to a successful integration.
Using Ansarada's technology, VMware runs multiple processes simultaneously across a single purpose-built platform, giving them a single source of truth for all data in real-time and allowing them to closely monitor progress across all stages of the deal lifecycle.
"For us, it's having this 'hub' for an M&A transaction where all the data is residing in Ansarada so you can have workflow possibilities, help people manage workflow automation and make sure everything gets done, everything has been reviewed," said John Mills, Associate General Counsel and Senior Director of M&A and Investments.
Crucially, standardizing has allowed VMWare to create best-practice templates and folder structures that they can re-use in an instant.
"It's the stuff you don't know about that bites you - those unknown risks - so having a good diligence structure helps you understand if the company is disciplined and how they are organized," said Mills. "You can tell a lot about a company's culture just about how organized they are coming into the M&A process."
Shifting from a transactional mindset to an always-on subscription has allowed VMWare to successfully integrate up to 10 new companies in a single year – quickly, and with minimal risk.
They've brought their advisors on the journey and made them work in this way, to the benefit of everyone involved.
Use an end-to-end transaction management platform
Ansarada Deals
is a single, centralized transaction management platform where you can start running your integration strategy - from day one through your 100 day plan - right alongside the market-leading Virtual Data Room, keeping integration activities front of mind.
Using digitized checklists in
Deal Workflow
, you can clearly outline all aspects of the integration in the centralized platform, developing your current state, the desired future state, and the change required to achieve it.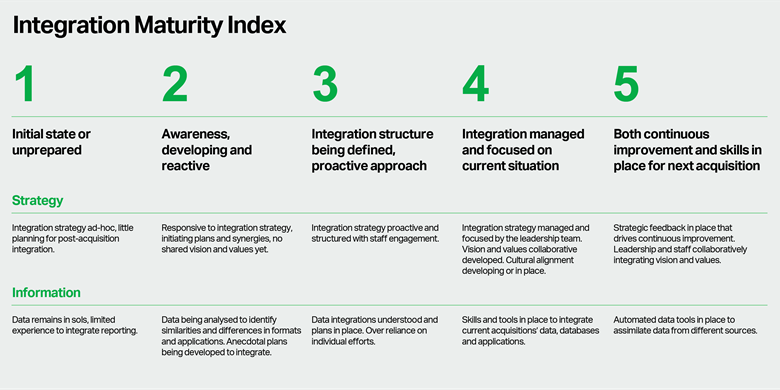 Available in workflow templates to deploy, track and manage at the click of a button
Create a post-deal integration template - a simple checklist of requirements to follow - and be guided through key functional areas while leveraging all the existing due diligence information. Reuse best-practice integration templates every time you run an acquisition.
Your integration templates in Workflow link in with the platform (your long-term repository) to house all information on an always-on basis, bringing visibility across the entire business and making the most of valuable existing knowledge and insights.
By standardizing and centralizing the integration process as part of your overall deal activity, you can reap all the benefits that come with digitization, automation and seamless information flow.

Benefits to corporates:
Confidence. Close gaps and information silos; keep all deal information centralized (not just due diligence) for both pre-sales and post-sales teams
Collaboration. Link sell-side and buy-side teams, documentation and activities together to speed up the acquisition of knowledge
Orchestration. Unify and align the team: Ensure both sides have full visibility, clarity and alignment on key objectives and strategy
Leverage all your existing hard work by housing all information in a long-term repository and maintaining it on an always-on basis
Control. Bring visibility and transparency to every facet of the new business entity

Benefits to advisors:
Support your clients on an 'always on' basis to help them realize more value
Standardize and templatize your processes, across the entire deal lifecycle, with little to no additional work
Differentiate your services with technology and create a loyal client base for repeat business
Make your firm an indispensable part of your client's ongoing growth strategy
Address integration risks as part of your M&A strategy
Do more to bring value to your clients and stand out in a crowded market. Get in touch to learn how to deploy this tech and process in your organization. It's free to get started - no risk.
Get in touch