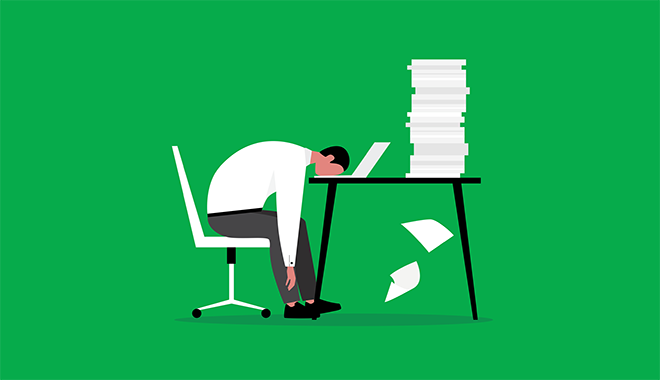 Investment banks have been in the spotlight recently, and not for the best reasons.
Details of burned-out junior staff working hundreds of hours a week and coping with deteriorating mental health have been circulating since remote work became the new norm. The now
infamous Goldman Sachs survey
has been a catalyst for many of these conversations.
But in positive news, it seems the concerns are being taken seriously and efforts are being made to address them.
Far from viewing the gruelling workload as a 'rite of passage' for junior staff, major investment banks are now taking the lead on eliminating much of the manual 'grunt work' that contributes to unreasonable working hours, burnout and fatigue.
Goldman Sachs, Barclays and Moelis are among the companies that have prioritized automation initiatives,
according to the FT
, including to automate basic functions like generating pitch books and valuation modelling.
Junior investment bankers are smart, dedicated members of staff. From a strategy standpoint, it makes a lot of sense to free them up from 'copy & paste' initiatives to focus on higher-value work. We've said it before and we'll say it again - the analysts will rise. This is what Ansarada is doing to support them.
Automate deal processes with Ansarada
At Ansarada, our mission has always been to make life easier for those involved across all phases of the deal lifecycle. In our
Deals platform
, automation plays a central role in speeding up and simplifying complex processes, so junior and senior dealmakers alike can save time, cost and have peace of mind at every stage of the transaction. Now you can:
Automate quote procurement
Did you know that over 67% of your clients would prefer you to recommend a preferred data room that you have pre-selected on their behalf, rather than asking them to review multiple quotes and choose between options?
Ansarada's
online quoting process
for advisors allows you to get an instant quote and free data room in minutes, cutting out hours of time on procurement of individual quotes.

Automate deal preparation
Turbocharge your spreadsheets
by importing all your existing work from Excel - your own due diligence checklists, workflows, document requirements and processes - seamlessly.
Import your customized information and harness the power of automated deal preparation and reporting. Collaborate on it, assign tasks to teammates, and visualize real-time information in a checklist or
Gantt chart view
.
Automate data room organization
Spending hours organizing and structuring the data room is not a good use of anyone's time. With the AI tool
Smart Sort
, you can bulk upload all your documents and order them into your preferred structure automatically.
Automate Q&A
Q&A makes up approximately 70% of the time spent on due diligence, making it one of the biggest culprits when it comes to time wasting. With Ansarada, you can
automate your Q&A workflow
so that questions are diverted directly to the right team without manual assignment.
This simple update can save you at least 2 hours – or 950 extraneous clicks – over the course of the deal. For analysts working an average of 3-5 deals annually, this can add up to a full day saved over the year.
Automate reporting & insights
The AI-powered Bidder Engagement Score is an algorithm that automatically scans engagement levels of all your bidders so you can tell who is truly engaged with the process. It can predict the most likely winning bidder with 97% accuracy by day 7 of the deal.
You'll receive the AI-generated data report directly in your email inbox, showing the score as a percentage where anything above 50% represents an engaged bidder. You'll also see the trend week on week to see if they are improving or not, and the top 3 factors impacting their score. Eliminate time wasted on disengaged bidders and focus your efforts on the ones most likely to convert, so you can get the deal done faster.


The analysts will rise
Analysts and other junior roles will be among the first to benefit from automation, fast reporting and instant insights, so they can speed up manual processes and make progress more visible to partners and directors.  Get started on a free trial of Ansarada Deals today or request a quote for your client.