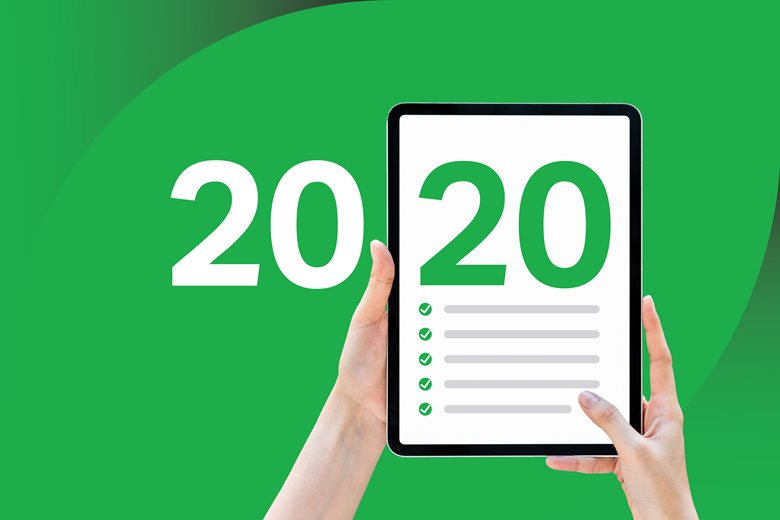 Technological disruption, global trade wars & tariffs, increasing issues of data protection and regulatory changes, and the threat of recession – all make
2020's outlook
an incredibly hard one to call.
While dealmakers aren't aligned on whether M&A activity is likely to increase or decrease, they can agree that 2020 will be marked by an uncertainty which will require companies, investors and advisors to act quickly and be prepared for unexpected events.
To navigate this minefield and get ahead in the new year, dealmakers need to prioritize the below with urgency.
Dealmaker priorities 2020: Where to start
1. Upgrade your tech stack to keep pace
To keep up with the changing landscape, it's essential that dealmakers digitize and automate their processes so they can stay ready.
Whether it's a large-scale digital transformation strategy or the adoption of
AI tools
to make smarter deal decisions, businesses and their advisors will need to embrace and leverage the technologies that are disrupting legacy processes – or risk being left behind.
"The
AI Bidder Engagement Score
that I've seen in transaction processes I've been involved in has actually been very effective in predicting who the future successful party in the [bidding] process will be. It's had an almost 100% hit rate," said Julian Garratt, Director at Perella Weinberg Partners in New York.
2. Ensure your architecture is fully integrated and connected
A key priority listed by PWC in their
Technology 2020 and Beyond
is: "Prepare your architecture to connect to anything, anywhere." It's essential that dealmakers have all their critical information connected, visible and accessible in a single location so they can mine and leverage this valuable data, and avoid the risk of things falling through the cracks.
Integrating systems
not only allows them to unlock the value of their information, but to recognize valuable insights and trends that will lead to much more powerful decision-making when it comes to achieving optimal deal outcomes.
Making an API plan
to consider all the possible ways that information can be connected will be a major advantage.
3. Customize services to give clients exactly what they need
Leveraging this data also enables dealmakers to understand their clients' needs, so they can customize offerings and differentiate their services. Consumers in every industry expect services and interactions today to be shaped by and tailored to their specific requirements.
After building the capabilities to get more intelligence about their clients and how they engage with them (via connectivity and integration), dealmakers need to customize their services in a way that is scalable, such as using
Pathways
- digitized checklists that can be adapted to a specific use case, and re-used again and again.
4. Deliver on-demand and always-on services
The subscription economy is here, which means that clients expect services to be delivered instantly and on demand, with the flexibility to pay for only what they want, when they need it. 'One-size-fits-all', single-use virtual data rooms are no longer relevant.
Dealmakers need to move from a transactional mindset to an
always-on approach
that will enable them to serve clients across their entire business lifecycle.
With a
SaaS solution
, dealmakers can give their clients the flexibility to turn services on and off as required, and customize their plans with features that will fit transactional needs without impacting budgets. In doing so, they'll be able to maintain that relationship until activity ramps up again, creating customer loyalty, ongoing engagement, and adding long-term value to their client's business across multiple material events.
5. Keep data security at the forefront of your strategy
PWC agrees
; "Pay more attention to cyber-security before it becomes urgent." Information security risks have increased 'by 11% since 2018 and 67% since 2014', and are expected to continue to rise sharply (
Accenture
).
Dealmakers need to implement a solution with this level of security built into the backend. They should be employing advanced security features like
file self-destruct
that can protect them from risks and significant loss.
There's been a historical lack of security at the deal preparation stage, which needs to change. "The irony is that people seek incredibly secure virtual data rooms – but then prepare by emailing each other documents and spreadsheets," said
Owen Senior, CTO at Ansarada
. There needs to be a renewed focus on secure deal preparation as these risks increase, which in turn enables better readiness for quick, safe execution.
In summary:
Upgrade your tech stack to keep pace
Ensure your architecture is fully integrated and connected
Customize services to give clients exactly what they need
Deliver on-demand and always-on services
Keep data security at the forefront of your strategy
Get started today
Let us show you how you can make a headstart on achieving these priorities in 2020 - all in a single platform.
Request a demo